Championing MSME capabilities amidst crisis
PARI (Pasar Rakyat Indonesia) by Bank Rakyat Indonesia aims to provide a holistic solution for commodity actors through a digital sidekick app that enables easy transactions and business assistance.
In Indonesia, MSMEs contribute to more than 60% of Indonesia's GDP and absorb more than 97% of domestic workers. This segment has been proven strong enough to protect Indonesia through many global economic crises.
However, the pandemic and border restrictions badly impacted this segment, having lost up to 75% of its sales. This has led them to lay off workers, and some were even forced to close, either temporarily or permanently.
Bank Rakyat Indonesia (BRI) believes that empowering MSMEs means safeguarding the country's economic sustainability. As the largest microfinance institution in the region, BRI aims to maintain and improve its position as the leader in microfinance banking through empowerment and digitalisation efforts. One of which is by creating a hyperlocal ecosystem: ensuring that BRI is at every step of the business process for Indonesia's local commodities.
Most of the nation's commodity ecosystems have problems with their cashflow liquidity due to delayed payments and inefficient business processes, as well as manual transaction records that make them prone to logging errors and unbalanced reconciliation. In addition, successors or the younger generations are starting to take over the lead in the commodity businesses from their parents or older generations. Thus, increasing the need for digital solutions to help them improve their business.
This has led to the creation of Pasar Rakyat Indonesia (PARI), alternatively known as the Indonesia Public Market. PARI is an integrated platform that offers an end-to-end solution for commodity businesses. PARI was created through an exploration of the blockchain framework for ecosystem-based solutions.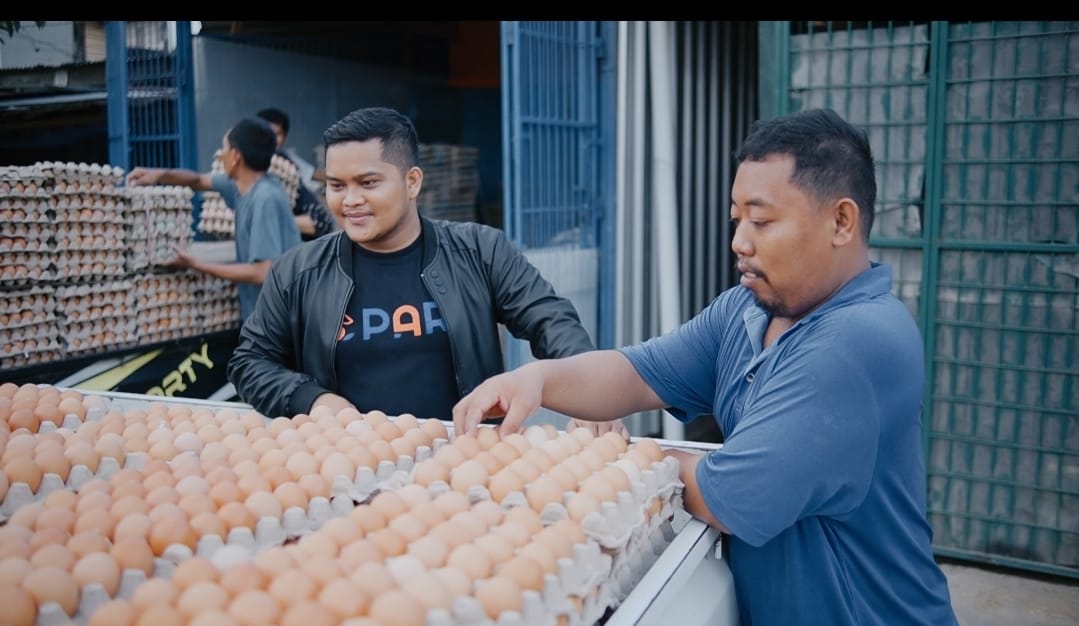 In its MVP, PARI offers trading, digital ledger, payments, and even paylater features. This lays out the general solutions to solve the pain points for most of Indonesia's biggest commodities. It currently serves six strategic commodities: eggs, corn, coffee beans, shallot, fish, and cow milk.
Through PARI, BRI also acknowledges each of the commodities' pain points or gap, and develop solutions around it. Amongst others, PARI has provided a digital-based fisheries auction system, as well as a micro-warehouse system by utilising Controlled Atmosphere Storage (CAS) that maintains product quality during oversupply and keeps the price stable throughout the year.
PARI is expected to be a game changer within Indonesia's commodity ecosystem and hopefully enable future self-sufficiency for Indonesia as an agri-maritime country. Hence, strengthening BRI's position in championing Indonesia's MSMEs and financial inclusion.
Asian Technology Awards honours BRI's commitment to empowering MSMEs through this solution, as BRI was awarded the Indonesia Technology Excellence Award for E-Commerce - Banking in the recently held awards programme.
The prestigious event aims to recognise exceptional companies that are riding the digital disruption wave and leading the technological revolution and digital transformation journeys in their respective industries.
The Asian Technology Excellence Awards is presented by Asian Business Review. To view the full list of winners, click here. If you want to join the 2023 awards programme and be acclaimed for your company's outstanding retail initiatives, please contact Jane Patiag at [email protected].