Powering growth through unified cloud experience with Tata Communications
Explore how Tata Communications' strategic collaboration with InterGlobe addressed multifaceted challenges, optimised bandwidth efficiency, and propelled growth.
In today's digital landscape, the efficient management of data transmission and bandwidth is no longer a luxury; it's a business necessity. This rings particularly true for InterGlobe, a prominent player in the Indian logistics, aviation, and hospitality market.
InterGlobe's journey towards sustained growth was marked by various challenges that demanded innovative solutions. This is where global digital ecosystem enabler Tata Communications entered the scene.
Since the partnership was forged in 2014, both companies have consistently elevated customer experience. Their strong partnership highlights the significance of innovation in driving success for businesses striving to stay on top.

Tata Communications' expertise and experience in providing unified solutions and rapid deployment capabilities in this partnership was also recognised at the Asian Technology Excellence Awards.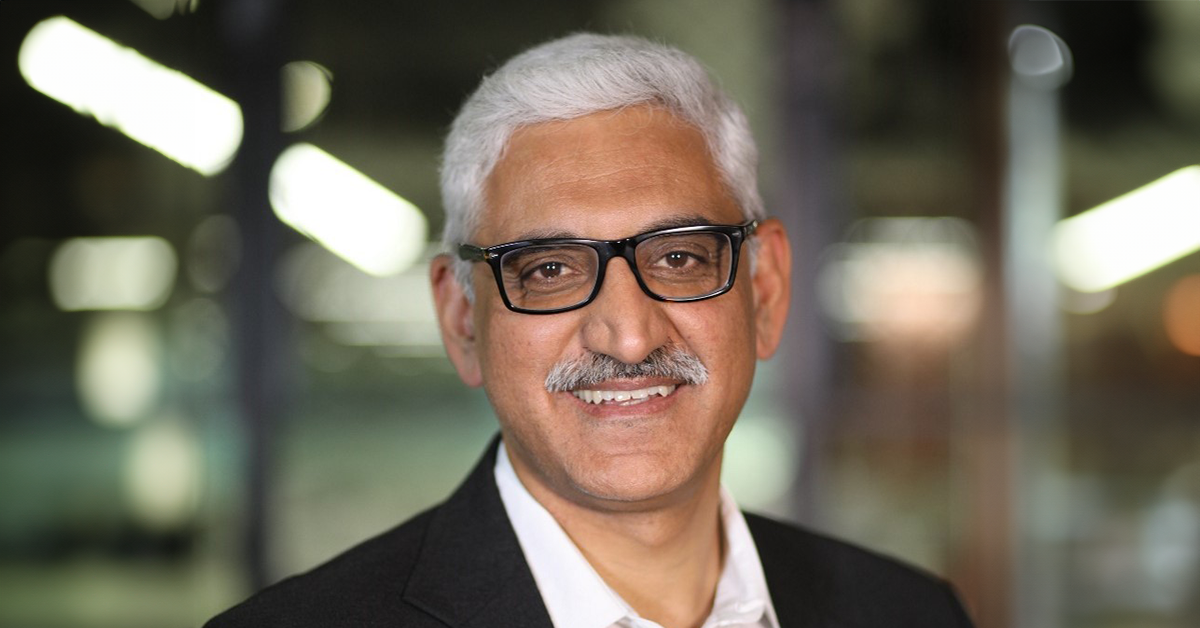 In an interview with Tata Communications Vice President & Global Head of Cloud and Managed Hosting Services Rajesh Awasthi, Asian Business Review delved into the main challenges and the strategies employed in implementing a unified strategy for bandwidth efficiency and data transmission in partnership with InterGlobe.

What were the main challenges InterGlobe faced?

The challenges that they faced were multi-fold. Over its years of operation, InterGlobe ended up with scattered workloads and overstretched resources spanning multiple data centres. Disparate locations led to high cost of ownership and maintenance overhead and were over-provisioned for seasonal traffic. InterGlobe managing its workloads in-house also led to a sourcing pain point due to a talent shortage in the industry. It has been experiencing surging attacks on its perimeter firewalls since [the onset of the COVID-19 pandemic].

How did the implementation of Tata Communications Cloud offering and services contribute to improving the InterGlobe solution and what specific capabilities did it offer?

Having deployed our IZOᵀᴹ Private Cloud and moved the workloads into their environment in 2019, the unnecessary legacy network architecture was removed and the IT team became very lean. InterGlobe saw an overall cost savings of 25% to 30% post-deployment.

This led to InterGlobe seeking Tata Communications' expertise again in 2021. This time, they wanted to boost the performance of its new joint venture with United Parcel Service (UPS) in the Indian logistics market, which demanded rapid deployment of a cloud-based architecture to scale and host business-critical production, development, and UAT workloads. We helped InterGlobe achieve this feat within three months. Not only did InterGlobe achieve full performance visibility on resource utilisation, availability, and integrated incident management, but most importantly, they got cost oversight and improved productivity through resource management and cloud control.

2022 also marked a new milestone in the partnership when the customer wanted to improvise on bandwidth efficiency and gain maximum uptime to ensure data transmission across multiple connections would be more efficient and affordable through a secure SDWAN solution, along with additional analytics services for informed decision making.

The unified strategy involved a new managed hosting environment across data centres, IZOᵀᴹ Private Cloud migration with DR services, which provided an effective one-stop solution for better control and monitoring of cloud-related functionalities to gain more access to its business data and stay ahead of the competition all within a span of three months. This was also accompanied by the implementation of Tata Communications' Managed Public Cloud Services for Azure and monitoring, Azure analytics, with data lakes services.

This strategy helped the customer with rapid expansion, as their entire digital estate was up on the cloud within 24 months. It also helped in the 99.99% availability of infrastructure applications with zero downtime, along with IZOᵀᴹ SDWAN deployment across 30+ locations in India.

What factors contribute to the successful and harmonious working relationship between Tata Communications and InterGlobe through multiple ventures?

Tata Communications' expertise in providing a unified business-led solution that spans across cloud, security, network, and managed services not only enhances the customer experience with ease of business but also provides them with an integrated solution that is fit for their business.

Tata Communications has in-depth knowledge and experience managing IT infrastructure and business-critical workloads, which has been further augmented by the ongoing availability of specialists for end-to-end migration support based on application interdependencies and criticality.

To unlock borderless growth, Tata Communications had to proactively engage with the customer to develop a unified strategy—one that incorporates expertise, efficiency, and flexibility catering to customer requirements through an approach that requires uniformity of provisioning capacity management, access control, and cost control for all cloud initiatives running in parallel.

The rapid deployment of these services enabled InterGlobe to move its entire digital estate to Cloud within 24 months and other critical services within three months without any impact on business continuity.

What is the significance of winning the Asian Technology Excellence Award for your company and how will it impact your business?

Winning the Asian Technology Excellence Award holds immense significance for our company. It not only validates our commitment to technological innovation but also elevates our reputation in the industry. This recognition enhances our credibility with clients, partners, and investors, opening doors to new opportunities and collaborations. It showcases our ability to deliver cutting-edge cloud solutions and positions us as a leader in the competitive tech landscape.

Ultimately, this award will positively impact our business by attracting top talent, boosting customer trust, and driving growth, as it underscores our dedication to excellence and innovation in the technology sector.