Executive Vice President of Consumer Electronics Category Blibli, Wisnu Iskandar
How AI/ML curation helps Blibli to always provide original products
Blibli's AI technology is able to detect indications of counterfeit goods 10 times faster.
As of September 2022, there are only 13 unicorns in Indonesia. One of them, an omnichannel commerce and lifestyle platform called Blibli (PT Global Digital Niaga Tbk), shared with Retail Asia its strategy for achieving a capitalisation value of US$1b. The master plan, according to two of its executives, is detecting counterfeit goods every day.
Since 2011, Blibli is an omnichannel commerce with a complete business model that includes B2C, B2B, B2B2C, and B2G, at Blibli, they take care of it by ensuring quality goods are available from sellers who have been tightly curated and are bound by an Intellectual Property Rights (IPR) protection agreement. Thus Blibli has been providing curated products through artificial intelligence/machine learning (AI/ML).
"We always present original digital products for customers through curated products and trusted sellers," said Executive Vice President of Consumer Electronics Category Blibli, Wisnu Iskandar to Retail Asia.
In early 2022, Blibli suspended the stock of counterfeit stock-keeping units or (SKUs) of more than 200 thousand from various categories with this AI/ML curation. The categories include men's fashion 61%, computers and laptops 12%, gadgets 7% and sports and outdoor activities goods as much as 2%.
More about Blibli's AI/ML curation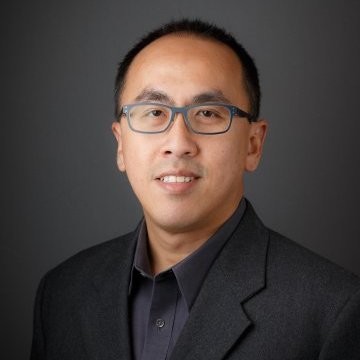 Blibli's SVP of Commercial Analytics, Restu Kresnadi, explained that AI/ML curation on products is necessary to manage the millions of products from Blibli's collaborators such as business owners, official distributors, and MSME players. Currently, Blibli presents 20 product categories ranging from food, electronics, utilities, home and residence, lifestyle and travel.
"We believe maintaining and ensuring quality goods to prevent the circulation of counterfeit goods is the company's responsibility. For this reason, Blibli applies an AI/ML curation process made by Blibli which is able to detect counterfeit goods automatically every day," said Restu.
Blibli's AI technology has the ability to catch and detect indications of counterfeit goods 10 times faster and can be used to ward off promotional abuse.
Restu added that on top of machine checks, the product curation process is also supported by competent human resources to check manually. Shoppers can also directly report products that are considered counterfeit through a special Blibli email channel.
As for sellers, Blibli provides education to understand Intellectual Property Rights (IPR) in order to prevent violations. Blibli makes sure sellers do not use other people's images without permission, not produce or market counterfeit products, not use other people's brands, names, logos without legal rights, and must include brand info that is in accordance with the product.
Sellers who violate Blibli's provisions regarding IPR, can receive consequences, including penalty points that can affect the seller's reputation, product takedowns and suspensions, to account closure.
In addition, Blibli's AI is able to provide maximum service to shoppers through chatboxes, which can explain customers' questions for 24 hours, especially questions regarding guidance, as well as more personalised product recommendations, to provide a more customer-centric service.
Omnichannel strategy
"Blibli's target in 2022 is to maintain its position as a commerce that puts forward an omnichannel strategy and lifestyle platform, seeing the integration between online and offline that is now happening in the daily life of Indonesian people," said Wisnu.
This omnichannel strategy is implemented by Blibli by launching Blibli Instore in 2016 where shoppers can see products directly by visiting kiosks that partner with Blibli, negotiating prices with sellers, then transacting online through tablets provided at Blibli Instore, paying with various facilities such as installments 0% for 24 months, credit cards, online debit, various PayLater platforms, and products directly can be taken home by shoppers.
Then in 2019, Blibli launched the Click & Collect feature, where shoppers can shop online via the Blibli app or web without having to wait for the courier to deliver the order. This allows shoppers to pick up the product at the related store directly.
In the same year, Blibli also launched Blibli Mitra, a special application that connects micro business owners who normally sell offline products to the Blibli online ecosystem. Through Blibli Mitra, small business owners, grocery stalls, can provide top-up services and pay bills such as credit, data packages, electricity tokens, pay BPJS Health, PDAM to purchase train tickets for shoppers. In addition, this application opens access to wholesale products, making it easier for shop owners to replenish merchandise.
Now, there are more than 9,500 Blibli Instore merchants, 12,000 Click & Collect pick up points, and 100,000 Blibli Mitra partners. With this strategy, Blibli recorded the fifth-highest average number of monthly visitors in quarter IV/2021 with 17.51 ​​million visitors, based on iPrice data.