Banking on employee engagement paves UOB Thailand's path to success
Discover how UOB Thailand's commitment to exceptional employee experiences propelled it to win Thailand Employee Experience of the Year - Banking at the Asian Experience Awards.
The significance of employee experiences in today's corporate landscape cannot be overstated. They are the cornerstone of a thriving organisation, acting as the bedrock upon which innovation, productivity, and growth are built. Recognising the pivotal role that employees play in the success of a company, UOB Thailand has embarked on a remarkable journey to not only elevate its employee experience but to make it the gold standard in the banking industry.

UOB Thailand has recently been recognised as the recipient of the prestigious Thailand Employee Experience of the Year - Banking award at the Asian Experience Awards. This accolade reflects the bank's unwavering commitment to providing a remarkable employee experience, a vital component of its overarching mission to become the number one source of employee pride.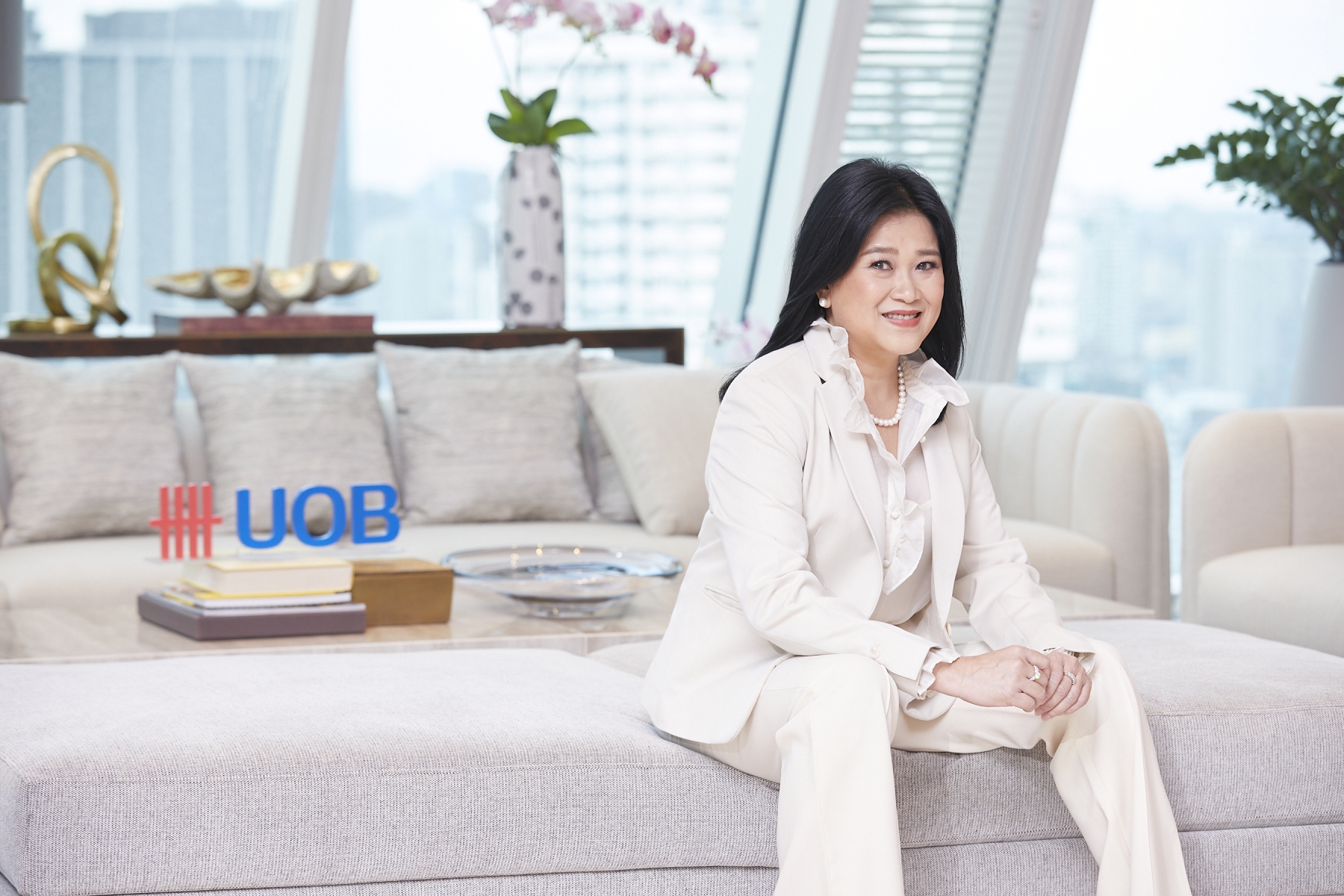 In a Q&A session with Sasiwimol Arayawattanapong, UOB Thailand's Head of Human Resources, Asian Business Review delves into the company's remarkable journey towards achieving this milestone, offering insights into its internal and external initiatives that have contributed to its success.

From the strategic acquisition of Citigroup's consumer banking businesses to the introduction of innovative development plans and their inspiring brand campaign, 'Doing Right By You,' UOB Thailand has been at the forefront of fostering a workplace culture that prioritises employees and customers alike.

Discover the advantages and opportunities that arose from the acquisition, gain insights into the significance of individual development plans and career mobility in the fast-paced banking industry, and learn how UOB Thailand's brand campaign reflects its market positioning.

Your company was able to acquire Citigroup's consumer banking businesses. What advantages and opportunities did that venture provide for your company and employees?

UOB Thailand expanded its business through the acquisition of Citigroup's consumer banking businesses in Thailand, making UOB the sixth biggest retail bank in Thailand with 2.4 million customers. This acquisition allowed us to improve our market presence and potential for future growth in Thailand. In addition, the acquisition brought in employees from Citi with a wealth of diverse experience. This has allowed UOBT to enhance our talent pool, which in turn can lead to rises in efficiency and innovation for the organisation.

To embed organisational sustainability, you have introduced individual development plans and career movement. Why do you think these opportunities are important in such a fast-paced industry as banking? What are your employees' thoughts on these opportunities?

These initiatives help enhance employee engagement. Individual development plans are a collaborative process between employees and their supervisors. Our supervisors meet with their team members and help them create their yearly development plans, providing feedback and guidance throughout the year to help them achieve their objectives. In addition, we have a fast-track career movement programme that allows our talent to move up the career development ladder at a fast pace. Such opportunities are crucial to UOB because the financial sector is very competitive when it comes to recruiting the top talent available in the market. For the bank to remain competitive, offering attractive benefits and career development opportunities is essential. The feedback we have received from our colleagues regarding our strategies for career development within the bank has been positive.

Can you tell us about how you came up with your brand campaign 'Doing Right By You' and how it reflects UOB's positioning in the market right now? How will this affect your operations in the near future?

The brand campaign 'Doing Right by You' aligns with the bank's values and reflects our commitment to provide excellent services to our customers. Additionally, it aligns with our pledge to do 'Right by our Colleagues' by providing care, growth, and trust to our UOB family members. These two pledges, along with our UOB values and the care that we provide to our colleagues, help instil a sense of pride amongst our employees. When employees have a sense of pride and purpose in their jobs, this will lead to improved productivity amongst the workforce.

Winning the Asian Experience Awards, how do you plan to follow through on the success of your company? Are there other activities or projects that you are currently working on or looking into?

We appreciate the honour and recognition that come with winning an award from an organisation like the Asian Experience Award. With that being said, we will continue with our current strategy of attracting talent by treating all our employees with the best care possible. Providing benefits, strong mentorship from leaders, and developing career skills help maintain a strong workforce. When your employees are happy and engaged, they will share their satisfaction with their jobs through their robust network of friends and former colleagues.
The Asian Experience Awards is presented by Asian Business Review Magazine. To view the full list of winners, click here. If you want to join the 2024 awards programme and be acclaimed for providing meaningful brand experiences to stakeholders, please contact Jane Patiag at [email protected].