Applied DB wins two major awards at Asian Export Awards
The company was recognised for its quality lubricant and RTV sealant solutions.
Applied DB Public Company Limited (ADB) has brought home two major wins at the recently held Asian Export Awards for its own lubricant, Sparko High-tech X5 All-in-One Lubricant, and its room temperature vulcanising (RTV) sealant, Sparko Hi-Tech RTV Silicone.
The company's Sparko High-tech X5 All-in-One Lubricant was created to solve the issue of having many man-hours and quality maintenance materials required to keep machines in perfect or optimal working conditions.
Lubricants such as ADB's products have played a crucial role in keeping machines operational by protecting them from the excessive heat that causes wear and tear, as well as damage from thermal cycles.
The X5 lubricant provides top-quality lubrication whilst protecting machines against both rust and corrosion. It also penetrates deeply, seeping into tight spaces to loosen stuck parts such as nuts, bolts, and valves, amongst others.
Moreover, the product repels and seals out moisture for any wet motor and engine, helping to eliminate squeaking from hinges, belts, and other moving parts. It cleans and dissolves tars, greases, and adhesives that may compromise engine performance and life.
As a multi-purpose lubricant, the X5 lubricant's industrial strength formulation is perfect for any application, and can even be used as an everyday product for every garage or workshop job.
The product has brought success to ADB, as it has been able to export the product into the Philippine market and generate US$100,337.64, whilst generating a revenue of over US$5.4m under the Sparko brand for both domestic and export markets.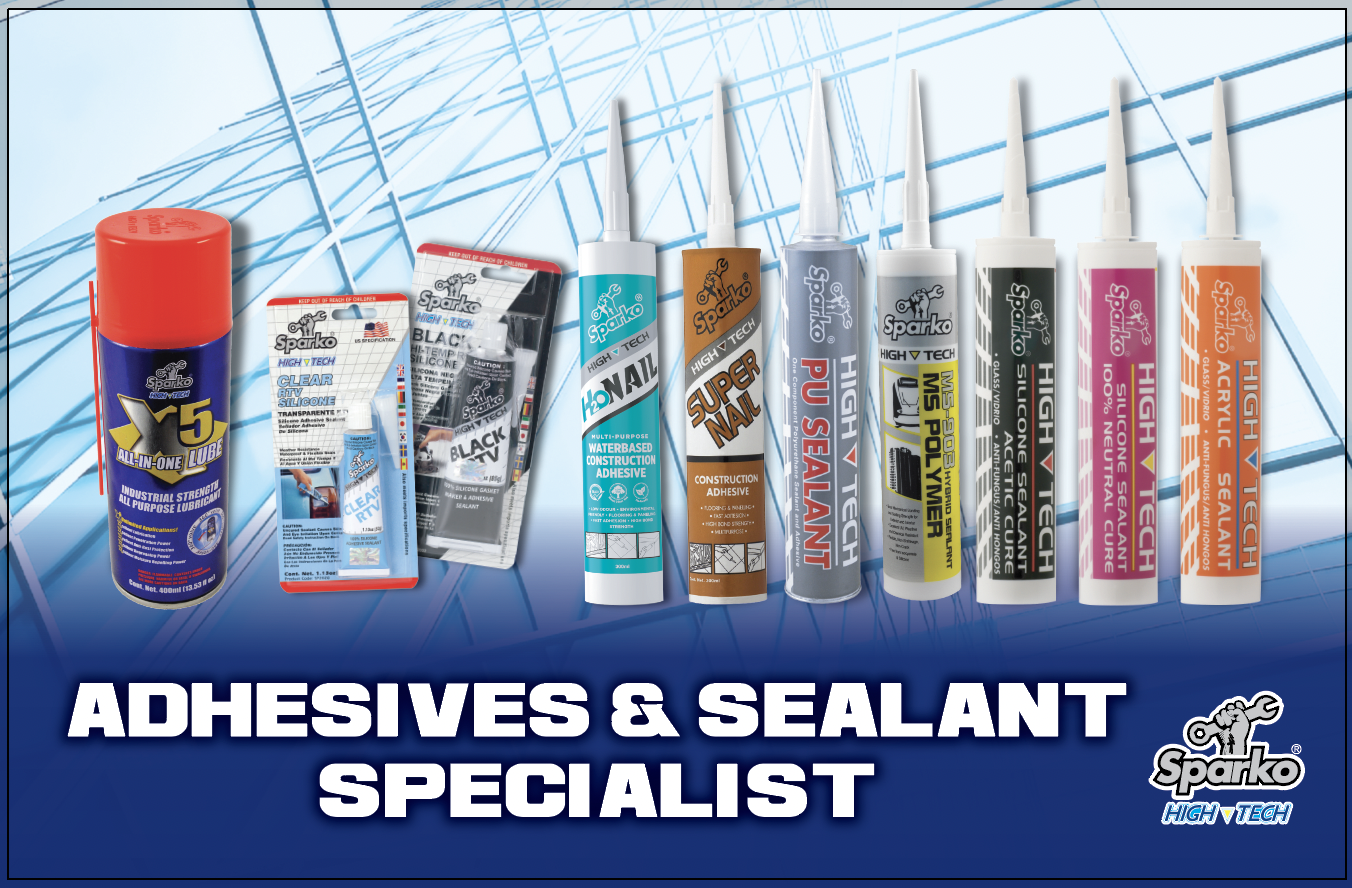 This success has earned ADB the Product Exporter of the Year - Chemicals category in the awards programme.
Meanwhile, ADB understands the pure excitement and feeling of accomplishment that comes with creating do-it-yourself (DIY) projects and successfully mending broken things. Whilst this may seem like an easy feat, DIY projects can be tedious, even more so when using substandard materials and items for the job.
As such, it has developed the Sparko Hi-Tech RTV Silicone to provide users with an easily accessible product that is ideal for sealing, bonding, repairing, mending, and securing glass, plastic, vinyl, fabric, metal, and vinyl tops, as well as for weather stripping.
The RTV product may be applied to both horizontal and vertical surfaces, with the added benefit of being able to be used as protection and repair for electrical wiring. It is stable at temperatures from -62°C to 232°C and is highly resistant to oil, grease, water, chemicals, weather changes, and vibration.
It is also fast-drying and provides excellent adhesion to various substrates after curing is completed. The RTV sealant can provide a waterproof and flexible bond that resists cracking, shrinking, and migrating caused by thermal cycling.
Applications in mechanical parts of motorised vehicles are also in the ballpark for the Sparko Hi-Tech RTV Silicone as it is highly resistant to oil, transmission fluid, water, and antifreeze.
The company has found success with this product both locally and in international markets, as ADB successfully exported a total value of US$712,000 worth of RTV Silicone into the Vietnamese market from 2021 to this year.
ADB's success in providing quality adhesive and sealant products for customers has garnered it the Product Exporter of the Year - Construction Materials award. The prestigious awards programme lauds exceptional products and services that have enhanced a company's business in the regional export scene.
The Asian Export Awards is presented by Asian Business Review Magazine. To view the full list of winners, click here. If you want to join the 2023 awards programme and be acclaimed for your exceptional products in the regional export scene, please contact Jane Patiag at [email protected].