LIMA Estate by Aboitiz InfraCapital Economic Estates is the largest and only industrial park in the Philippines to achieve a BERDE District Certification with a 5-star rating, the highest rating Philippine Green Building Council (PhilGBC) awards to developments.
Driving sustainable industrial development: The collaborative endeavour of Surbana Jurong and Aboitiz InfraCapital Economic Estates
Surbana Jurong and Aboitiz InfraCapital's collaboration focuses on sustainable industrial development, highlighted by the LIMA Estate project in the Philippines.
In an era marked by a global call for sustainability, the significance of fostering sustainable industrial development has taken centre stage. This resonates particularly strongly in the Philippines, which is striving to balance economic growth with environmental stewardship.
Amidst this backdrop, Surbana Jurong and Aboitiz InfraCapital have collaborated to redefine the landscape of industrial progress. At the heart of their partnership is the flagship LIMA Estate project in Batangas, Philippines. The project underscores various components and initiatives in its pursuit of sustainable industrial development, highlighting that industries can flourish with minimal negative impact on the planet.
Environmental sustainability is the focus of the estate, with its green vision anchored by renewable energy sources such as geothermal, hydroelectric, and solar power. Water management through smart networks and sustainable mobility solutions through electric vehicles and efficient bike lanes are also other crucial factors. Community engagement is likewise emphasised, as stakeholders, partners, and host communities are urged to embrace sustainability standards.
The LIMA Estate has recently garnered recognition through the prestigious five-star BERDE District Certification by the Philippine Green Building Council. Interviews with Dennis Tan, Senior Director of the Energy & Industrial team at Surbana Jurong, and Clifford Academia, Vice President at Aboitiz InfraCapital Economic Estates and Head of Operations of LIMA Estate, provide insightful glimpses into the strategies, innovations, and collaborative efforts that have propelled the estate's journey.
Empowering stakeholders through advocacy and informed insights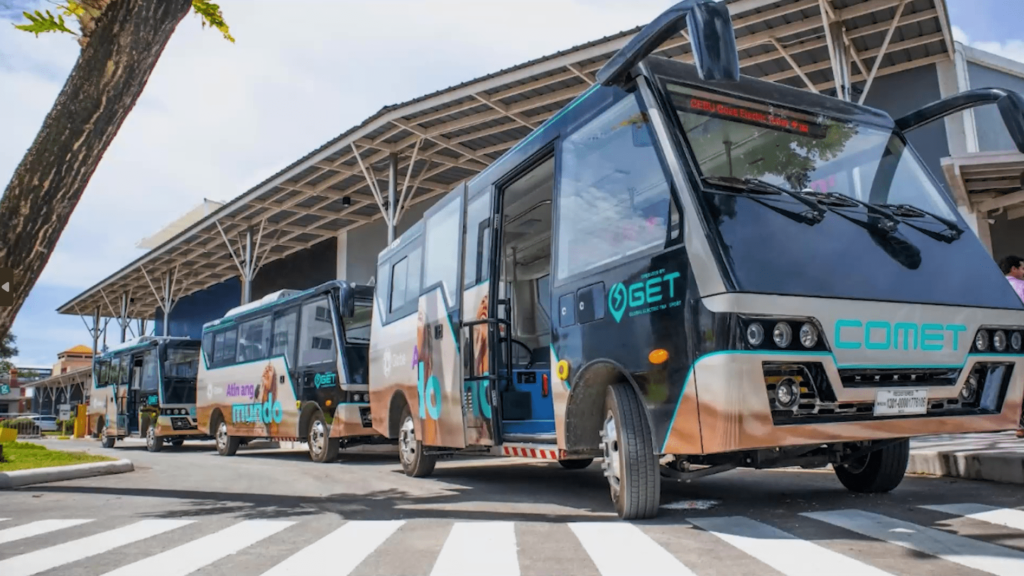 Tan shed light on how Surbana Jurong was able to bring its wealth of expertise into LIMA Estate, encompassing feasibility studies, planning and engineering, design, and project management. He noted that in the area of energy transition, the company was able to deliver on alternative energy projects with innovative components, in Singapore and the region.
Tan said that Surbana Jurong leverages its knowledge and expertise through its in-house teams of engineers, analysts, energy transition specialists, and professionals with industrial park experiences. He stressed that the company's involvement with industrial decarbonisation and smart park projects highlighted Surbana Jurong's ability to address intricate smart and sustainable industrial estate demands, which in turn has given it the appropriate knowledge to walk Aboitiz InfraCapital through what could be done for the LIMA Estate.
Shifting to electric vehicles as part of Aboitiz InfraCapital Economic Estates' strategy towards Net Zero Carbon, a fleet of Electric Minibuses is operating the intra-estate shuttle system within LIMA Estate.
Looking at the broader picture of sustainable industrial development, Tan notes that the journey towards net zero is built on several strategic pillars: adoption and deployment of renewables; boosting energy efficiency and process redesign focusing on circularity; use of new energies like hydrogen; and carbon capture. However, he emphasised that solutions cannot be uniform across the globe. "The combination of solutions needed by industrial clusters around the world is different. How industrial developments move along their journey towards a low-carbon and eventually decarbonised state will differ," he explained.
Given this, companies like Surbana Jurong are playing an important role in translating information and contextualising it for stakeholders—a step that Tan considers to be the most important and impactful one.
Here, Surbana Jurong takes on the role of an advocate, a bridge between information and stakeholders. Its involvement extends to advising financial institutions on which projects align with sustainable objectives, thereby shaping the trajectory of sustainable industrial development and fostering informed decision-making.
Renewable energy, sustainability, and future collaboration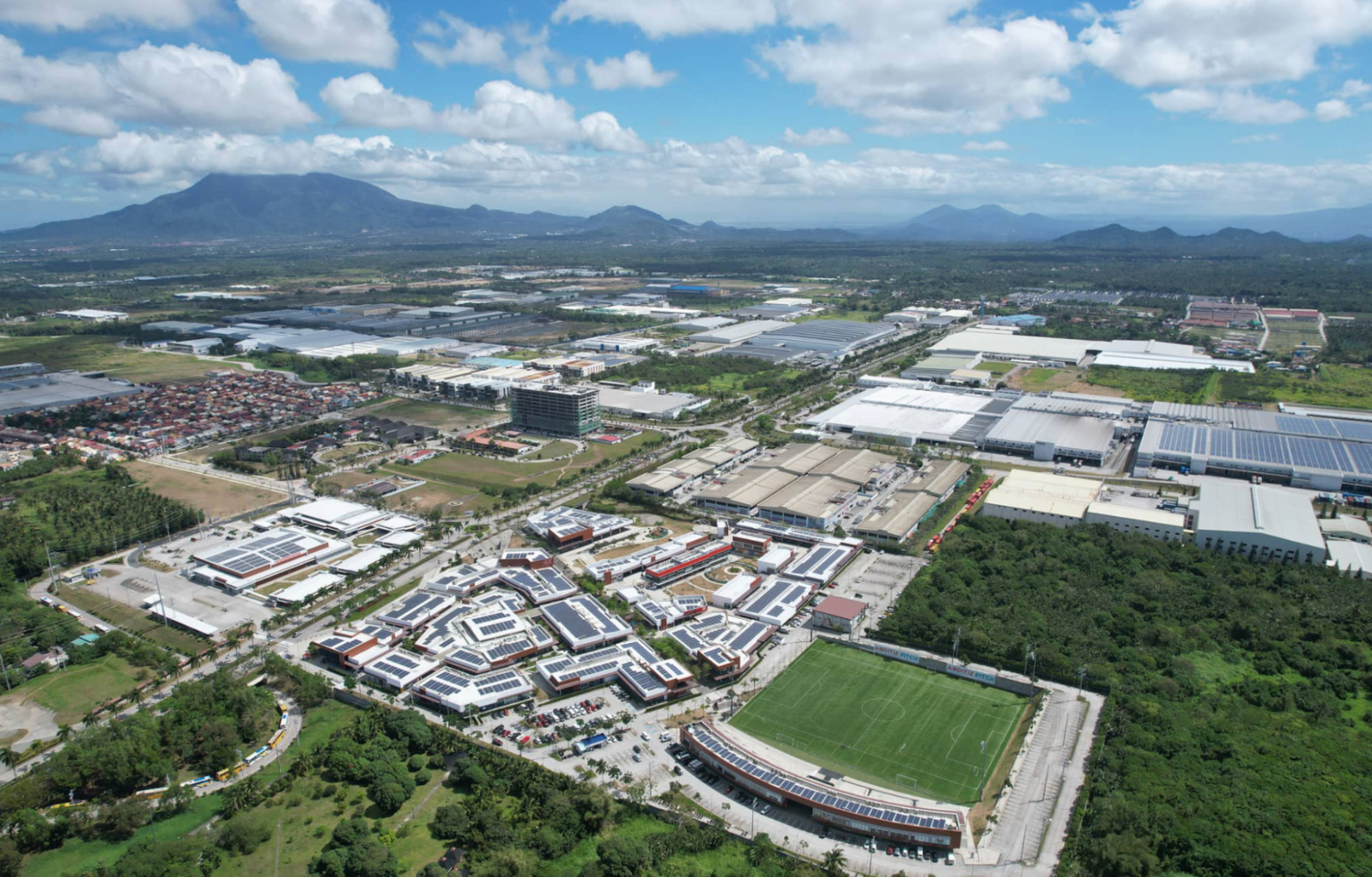 Aboitiz Power's LIMA EnerZone operates LIMA Estate's power utilities. It partially sources energy from renewable sources, which include geothermal and hydroelectric power.
For his part, Academia shed light on its role in shaping the LIMA Estate's overall efficiency and sustainability. He talked about renewable energy and advanced technologies' instrumental role in transforming estate operations.
The estate's journey began with heightened awareness regarding the accounting of renewable energy sources. As Academia pointed out, those within the core of the estate had already been beneficiaries of renewable energy supplied by its affiliate Aboitiz Power. This prompted the estate's management to take a more proactive approach.
Aboitiz Power, for its part, has set a goal of achieving a 50:50 balance between its renewable and thermal portfolios by 2030. The impact on the LIMA Estate is palpable, as they now carefully monitor these renewable sources within the industrial park. Moving forward, Aboitiz is aiming for advanced technologies to ensure that these energy sources are utilised efficiently. Beyond renewable energy, Aboitiz's efforts also encompassed waste management and utilisation within the context of sustainability.
Compliance with green building standards is not just a commitment but an ongoing journey for the LIMA Estate. Aboitiz and Surbana Jurong's collaboration has been instrumental in charting this path. The initial engagement involved crafting a comprehensive roadmap, and they are now in the midst of translating this roadmap into tangible initiatives covering energy and waste management, amongst others.
Academia highlighted several of Aboitiz's endeavours that are currently generating positive outcomes. Notably, the transformation of food waste from the estate's mall into fertilizer stands out as a significant example. Whilst Academia acknowledged its admirable nature, he emphasised that this accomplishment marks just the initial step. "The act of collecting and repurposing this food waste is currently relevant, as it aligns with our current capabilities. However, our aspiration is to further expand and enrich this concept beyond its present state," he said.
The collaboration between Surbana Jurong and Aboitiz InfraCapital is a shining example of innovation and commitment to sustainable industrial development. This collaboration doesn't stop at a single project. The close partnership between the two companies has already led to two engagements, with the potential for more collaborations in the future.
"I anticipate that these programmes and initiatives will inevitably grow in complexity. Consistent guidance will be crucial for comprehending, navigating, and innovating within them. This will ensure our relevance and ability to seize these emerging opportunities," Academia said.