Evident's Microscopy Centre
Evident's Microscopy Centre recreates laboratory environments for realistic demos
The centre is part of the company's new Asia Pacific headquarters in Singapore.
With the aim to improve customer experience, manufacturing company Evident created spaces in its new headquarters in Singapore. It features several unique spaces, including Microscopy Centre, a facility that can provide a controlled environment similar to their client's laboratory, allowing for better product testing.
Evident's full range of microscopes is located in the Microscopy Centre, which is why the manufacturer can assure professional demonstration of the equipment with its optimum performance for testing the customer samples and studying the usability of microscopes for their scientific applications.
Zhang Feng, Evident's head of Strategy Management Office and general manager for Singapore, said they adjust the humidity and temperature in the Microscopy Centre identically to the client's research facility to make their customers "feel at home."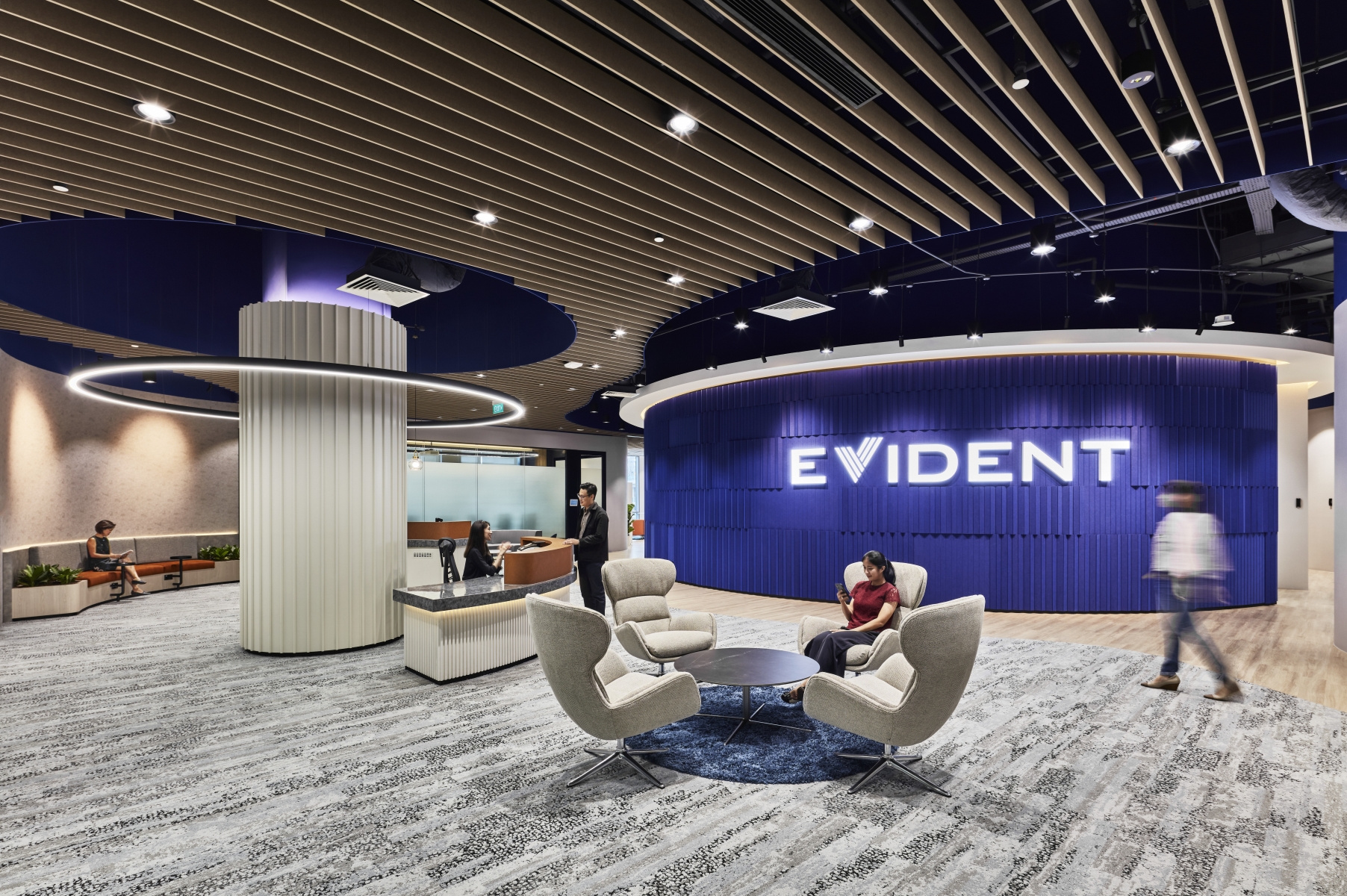 Another area in the new headquarters which they built for improved customer experience is the Technology Centre, which has a showroom capability for its NDT equipment, industrial video scopes, and X-ray fluorescence analysers for elemental analysis.
Both areas are fit for offline, live demonstrations, said Feng.
Since not all their clients can visit the headquarters, Evident also conducts online demos of their products in their Omni Theatre, which is a unique feature of the Singapore office according to Feng.
The Omni Theatre has three metres by five metres curved LED wall and is equipped with the latest audio and visual technology for an immersive experience.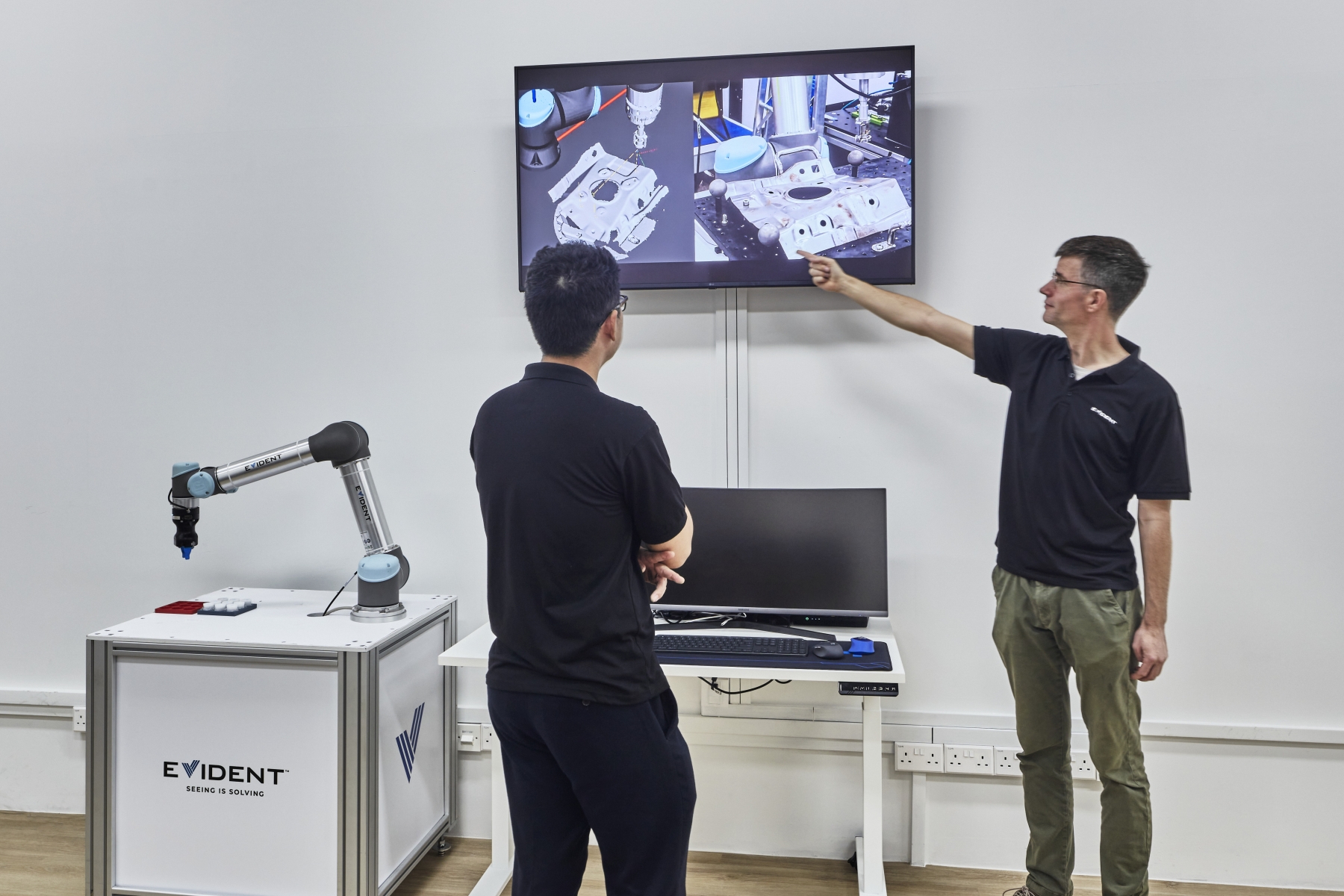 Another highlight of the new headquarters is its studio with a green screen production setup for live streaming, webinars, conferences and video production.
"This is the best area for us to showcase our capability, and launch our new product and offerings," Feng said.
Employee-centric
According to Feng, Evident's first consideration when building the headquarters is to prioritise the people.
"We want to make sure that we meet their needs for a comfortable and good working environment," Feng said.
"We want to provide a very good work environment to our staff, let them be happy to work here, and empower them to do their creative tasks," Feng added.
Employees can conduct their "creative tasks and brainstorming discussion" in the headquarters' multipurpose rooms.
The company also wanted to build a culture of collaboration in their company which is why their meeting rooms are equipped with smart technology and connective tools that allows employees in the Singapore office to connect with their global counterparts.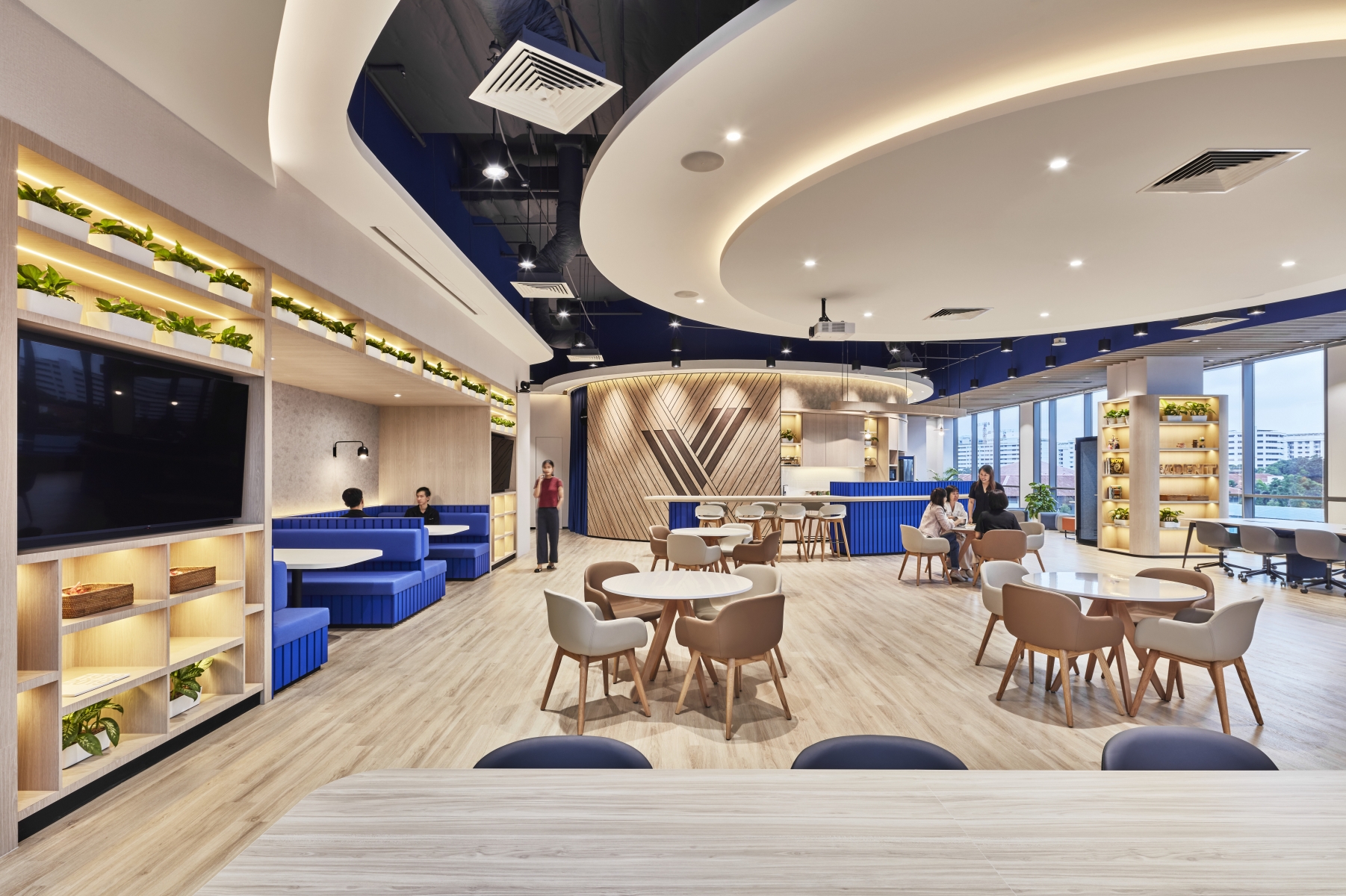 Since the beginning of 2022, Evident has doubled its headcount in Singapore. To further expand its presence in Asia-Pacific, Feng said Evident has opened positions for its sales and marketing, service, technical, and research and development teams.
The office has a mix of permanent work desks and hot desks offering employees the flexibility for hybrid work, and also has height adjustable tables, said Feng.
EVIDENT serves over 25 countries in the Asia Pacific, and having the APAC headquarters in Singapore will help the company be closer to its customers, according to Feng.
"Majority of our customers have headquarters in Singapore. This is the reason why we are here. Also, Singapore has very good access to multi-national talent so we can easily find the good talent with expertise because our business is very specialised and needs professional skills," he said.