UCA's Eagle programme wins Insurance Innovation Award
Middle East Technology Excellence Awards recognises UCA by granting it the Information Management - General Insurance award
United Cooperative Assurance (UCA) takes a spin on the Darwinian theory of "survival of the fittest" in its latest technology landscape project by making its platform robust, flexible, automated, and adaptable with the primary focus on customer satisfaction.
UCA launched its latest programme, code named (Eagle) that digitises its insurance and administration operations, as well as creates a data-driven decision-making environment. The programme is based on three main strategic pillars: digitising insurance operations, automating insurance processes, and robotising manual tasks. The project's key achievements include attaining a hyper-automated motor insurance claims process management using advanced technologies as well as creating a target operating model by re-engineering the entire insurance process and robotising manual tedious activities.
At its core design the digital transformation takes a customer-centric approach. UCA's new digital era promises electronic-based channels, better customer engagement content as well as process automation with its partners across the company's supply chain.
For such a project, UCA was granted with the "Information Management - General Insurance" award in the recently concluded Middle East Technology Excellence Awards, hosted by The Asian Business Review. The awards programme recognises successful groundbreaking projects, digital services, reimagined strategies, and technological initiatives in the Middle East to honor the technology champions of the region.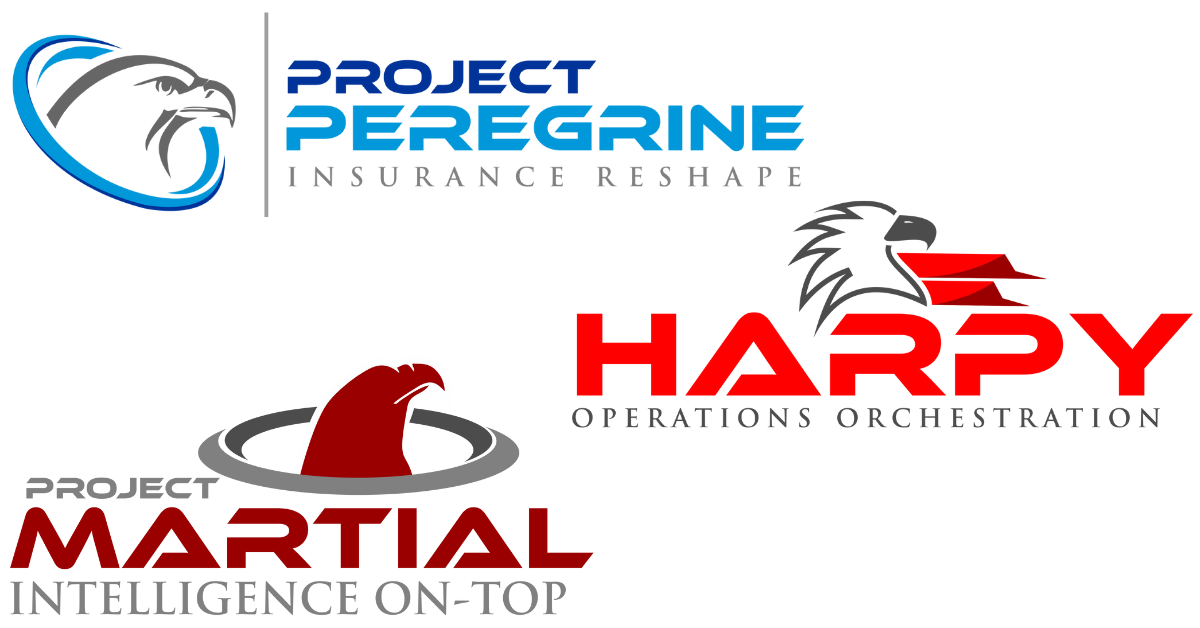 The Eagle Programme comprises three projects that are based on these three pillars:
Peregrine, a megaproject that provides a core insurance platform for all insurance business lines covering operations and processes such as underwriting, claims, reinsurance, sales, customer relationship, and accounting. Peregrine encompasses the development of a new website, mobile applications, kiosk-based applications and social media structuring for customers, and electronic marketing and sales channels, supporting technologies such as: BPM, iBPM, RPA, iRPA, ECM, CSM, OCR, Kiosk, Actuarial Engine, and HCI.




Harpy, another mega project that provides a platform for all administration and business operations and processes such as finance and general accounting, human resources, supply chain and administration, and information technology that includes the development of a new website and kiosk for employees and mobile apps for customers, with underlying technologies such as: ERP, ITSM, BPM, iBPM, RPA, iRPA, ECM, OCR, Kiosk, and HCI.




Martial, a capstone project that aims to add the necessary intelligence to the business and completes its digital transformation. It is aimed at the creation of a data warehouse as the base of business intelligence and data analytics capabilities in addition to the artificial intelligence (AI) infrastructure that represents the bedrock for future advanced analytics. Martial's primary objective is to develop UCA's data warehouse, enterprise reporting system, management dashboards, auto-tracking of KPIs, business intelligence capability and artificial intelligence infrastructure, using DWH, BI, AI and HCI technologies.
Congratulations to UCA's IT team on a well-deserved recognition of a leading-edge achievement.