UnionBank's AI-driven AML solution triumphs at the Asian Technology Excellence Awards
Bank's automated alert disposition model earns recognition for reshaping anti-money laundering practices.
Union Bank of the Philippines (UnionBank) has achieved a remarkable feat at the esteemed Asian Technology Excellence Awards. In the highly competitive Philippines Technology Excellence Award for AI - Banking category, UnionBank's prioritisation and automated disposition of anti-money laundering-suspicious transaction report alerts stand as a resounding testament to the bank's unwavering dedication to innovation and operational effectiveness.
UnionBank's remarkable accomplishment takes centre stage, highlighting their groundbreaking initiative aimed at streamlining Anti Money Laundering (AML) operations. Acknowledging that over 90% of alerts generated by banks are, in fact, false positives, UnionBank embarked on a transformative journey to redefine AML alert management by harnessing the power of AI and Data Science.
The introduction of the Suspicious Transaction Report (STR) Alerts Prioritisation & Auto-Disposition Model heralds a new era in AML alert handling. This model meticulously scrutinises alerts generated by the existing AML Alerts System, assigning scores that gauge the authenticity and risk level of each alert. This intelligent scoring mechanism empowers AML operations teams to focus their manual investigations on high-risk alerts, whilst also suggesting the automatic disposition of alerts displaying low-risk attributes.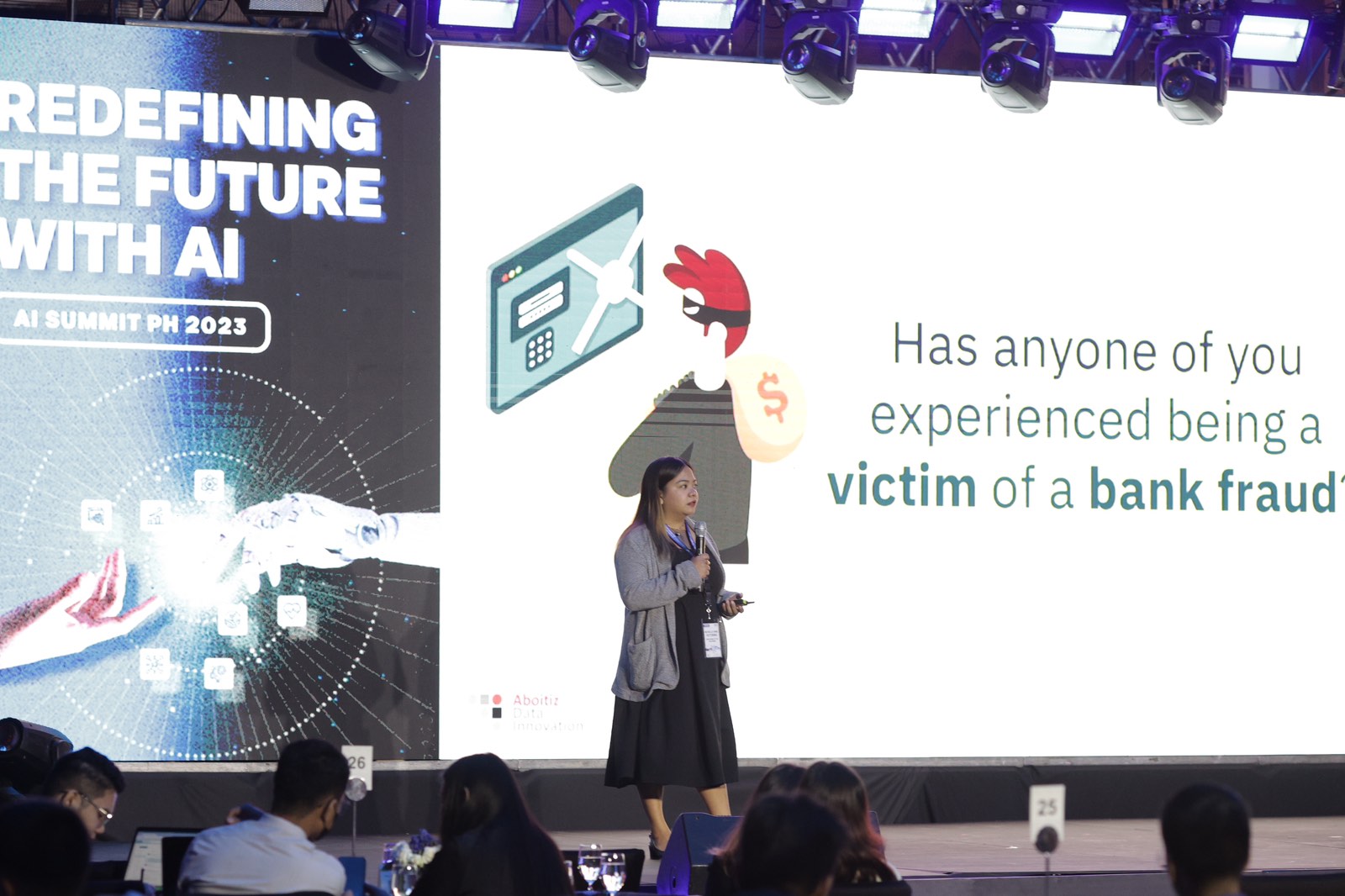 UnionBank's initiative is propelled by the mission to tackle the challenges posed by the significant prevalence of false positives in alert generation across the banking sector. The STR Alerts Prioritisation & Auto-Disposition Model provides a holistic solution by harnessing the capabilities of AI to elevate operational efficiency and enhance risk management. By seamlessly integrating this model into AML operations, UnionBank has fundamentally transformed the way alerts are managed and risks are addressed.
Drawing upon the bank's wealth of AML alert resolution data, UnionBank adeptly utilised a suite of advanced tools including Data Science, Artificial Intelligence, and Cloud platforms to conceptualise and implement the STR Alerts Prioritisation & Auto-Disposition Model. This innovative approach underscores UnionBank's commitment to embracing cutting-edge technologies to drive substantive change within the banking landscape.
Despite its relatively recent implementation in August 2022, UnionBank's solution has already yielded remarkable results. Notably, the bank has witnessed a substantial reduction (40%) in the number of alerts, leading to a direct reduction in the man-hours dedicated to manual investigation. This achievement is underpinned by the seamless synergy between Data Science, AI, and Cloud technologies, culminating in heightened alert accuracy and enhanced operational efficiency.
UnionBank's triumph at the Asian Technology Excellence Awards underscores its unwavering commitment to reshaping banking operations through ingenious solutions. Their pioneering integration of AI-driven models has not only optimised AML alert handling but has also established a benchmark for effectively leveraging technology to drive operational excellence within the banking sector.
The Asian Technology Excellence Awards is presented by Asian Business Review. To view the full list of winners, click here. If you want to join the 2024 awards programme and be acclaimed for your company's outstanding retail initiatives, please contact Jane Patiag at [email protected].