Peeking into the future of work at Keppel's Shanghai smart office 
The newly refurbished office features a suite of sustainable urban renewal enterprise solutions leveraging the latest digital technologies and IoT.
Employees from Keppel's Real Estate Division in China recently moved into their newly refurbished headquarters in Shanghai, a chic modern office equipped with the latest technologies, IoT and user-centric features that not only improve energy efficiency but also uplift the quality of the working environment.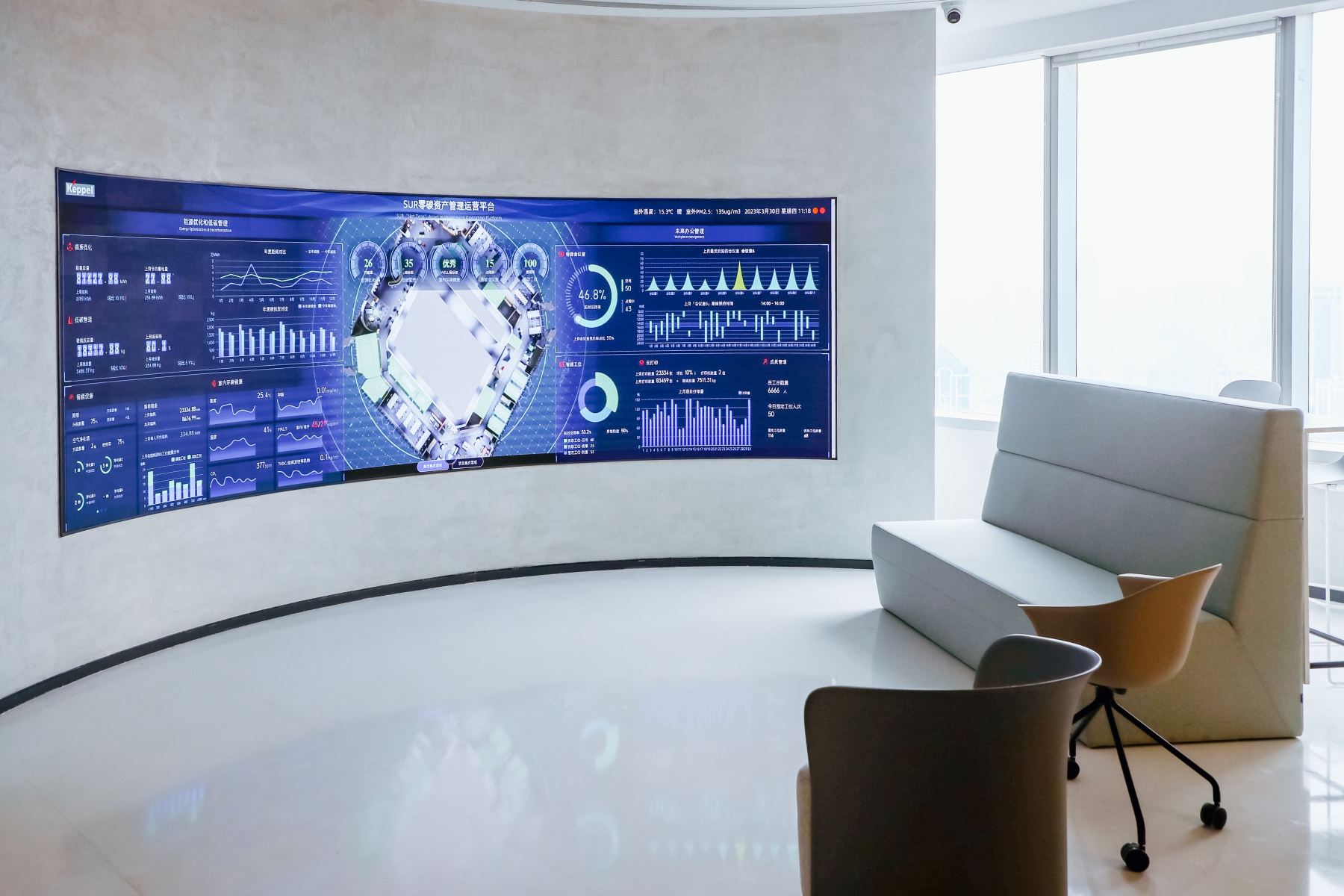 Named "Project Kreate", Keppel undertook the retrofitting of its own office space as a showcase of its Sustainable Urban Renewal (SUR) capabilities to retrofit, future-proof, extend the lifespan of assets and rejuvenate urban spaces. With successful applications in Singapore, Keppel's SUR solutions have shown to significantly reduce the embodied carbon emissions of the built environment whilst enhancing asset values and occupants' experience, making a strong case for both businesses and the environment.
Mr Wong Liang Kit, President (China) of Keppel's Real Estate Division, said, "A sizeable share of real estate development over the next decade is expected to be based on retrofitting and repurposing existing buildings, which are greener, less costly and faster than new construction, and contribute to the circular economy. By incorporating smart and sustainable features into retrofitted buildings, Keppel helps to enhance the assets' performance and value.
"Project Kreate is an example of how Keppel integrates innovative technologies and sustainability solutions into our business, including our own work spaces, to create a vibrant workplace environment. We will continue to advance our capabilities and pursue opportunities in the area of SUR, as we re-imagine and create the office of the future."
In creating a smart workplace, Keppel incorporated technologies such as IoT and workspace booking systems to obtain utilisation insights. Facial recognition access and an integrated mobile mini programme, Enterprise WeChat (WeCom), were also implemented to achieve seamless connectivity across multiple solutions for the users. In addition, Keppel integrated IT and Operational Technology (OT) systems, connecting IoT-enabled facilities with employees' work calendars, thereby improving convenience to users. To enhance employees' health and well-being, the Company implemented Indoor Environmental Quality solutions to monitor and control air quality and temperature within the office.
In line with the company's commitment to sustainability, Keppel also adopted energy conservation solutions. For example, smart power sockets have been integrated into the workstation booking system. A smart power socket will only be powered on when the workstation is reserved and signed-in. The power consumption data for each workstation is also collected, with statistical analysis conducted to enable further reduction in energy consumption through digitisation and IoT technology.
Other enterprise solutions implemented in the new office include open workspaces, a common plaza for company events, smart meeting rooms, sprint spots and private phone booths – features which help to promote collaboration and enhance flexibility in the workplace. There are also integrated dashboards to measure and evaluate the effectiveness of the implemented solutions. Overall, the office transformation has created a collaborative and smart working environment, which has led to higher employee satisfaction and operational cost savings.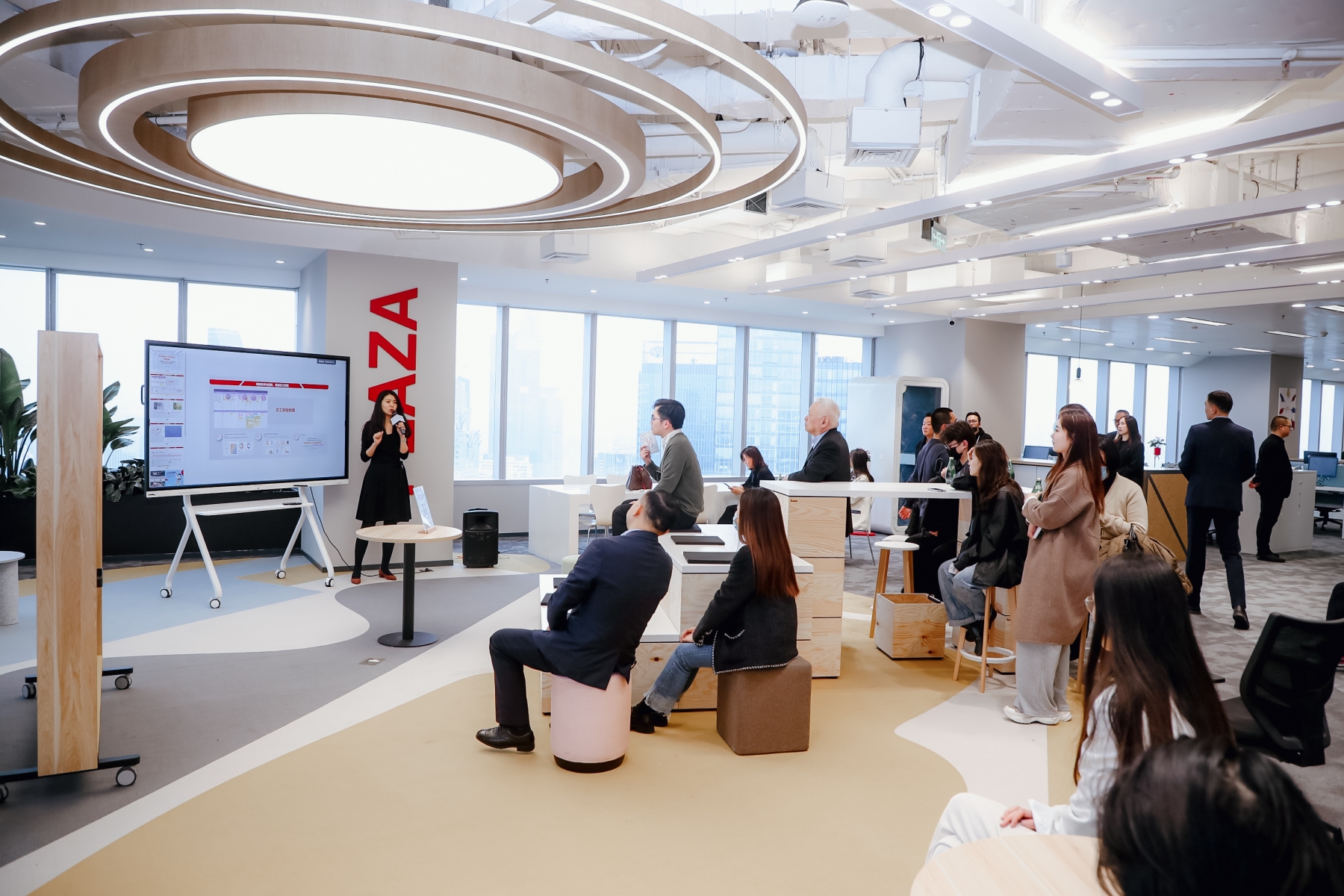 The outstanding performance and successful implementation of SUR solutions in "Project Kreate" was recognised by the Asian Technology Excellence Awards, where Keppel won the "China Technology Excellence Award for PropTech - Real Estate" accolade. The Asian Technology Excellence Awards aims to honour outstanding technological projects and innovations and recognise exceptional companies that are riding the digital disruption wave to lead the digital transformation journeys in their respective industries.
The Asian Technology Excellence Awards is presented by Asian Business Review. To view the full list of winners, click here. If you want to join the 2024 awards programme and be acclaimed for your company's outstanding retail initiatives, please contact Jane Patiag at [email protected].