Jumpstart's End-to-End Smart Retail Platform wins Indonesia Technology Excellence Award for Smart Technology - Retail at Asian Technology Excellence Awards
The Platform helps SMEs in Indonesia to reach a wider reach of customers.
Jumpstart aims to aid small and medium enterprises (SMEs) in Indonesia to improve their operations and easily reach their markets through an end-to-end smart retail platform with the use of information technology (IT) and machineries. This breakthrough solution provides unified logistics, marketing, report and analysis, and forecasting, reaping the Indonesia Technology Excellence Award for Smart Technology - Retail at the Asian Technology Excellence Awards 2023.
Many people who lost their jobs during the pandemic have turned to entrepreneurship for livelihood to keep themselves approach during uncertain times. Whilst they may have interesting and marketable products, these small and medium entrepreneurs have limited knowledge of running their businesses, including finding the right platform to distribute their products.
The return to normalcy also poses a challenge for these entrepreneurs as people are returning to offline stores, requiring many resources.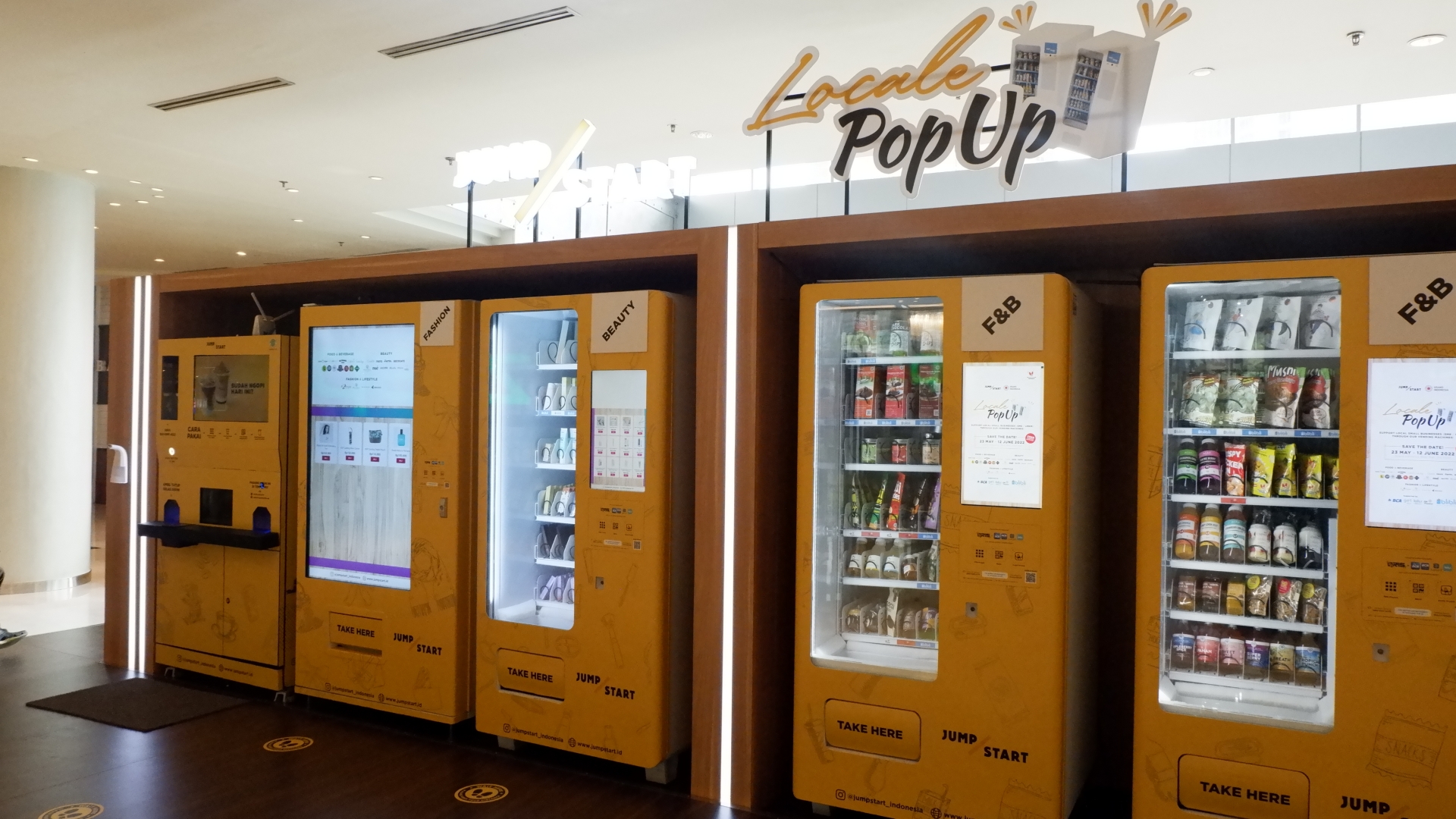 Jumpstart's unified End-to-End Retail Platform now allow sellers to reach their potential market at a minimum operational and marketing costs. Through the platform, all products are collected at the unified hub and distributed to over 3,000 vending machines across four major cities in Indonesia that are located in the most strategic areas.
The Platform is also equipped with a real-time sharing of inventory and sales data that enables sellers to manage their business remotely. Each seller is also provided with an auto-generated comprehensive sales report and stock forecast through a computer-aided simulation and automation. This helps them gain insight to further boost their businesses.
From January 2022 to February 2023, Jumpstart's Platform was able to sell 11 SME products to 195,819 customers which translates to an 18% increase in sales growth per product from most products of each enterprise.
The Coffee Beer product from Agung Ngoro enterprise recorded the highest growth, increasing by 32% in sales in a month.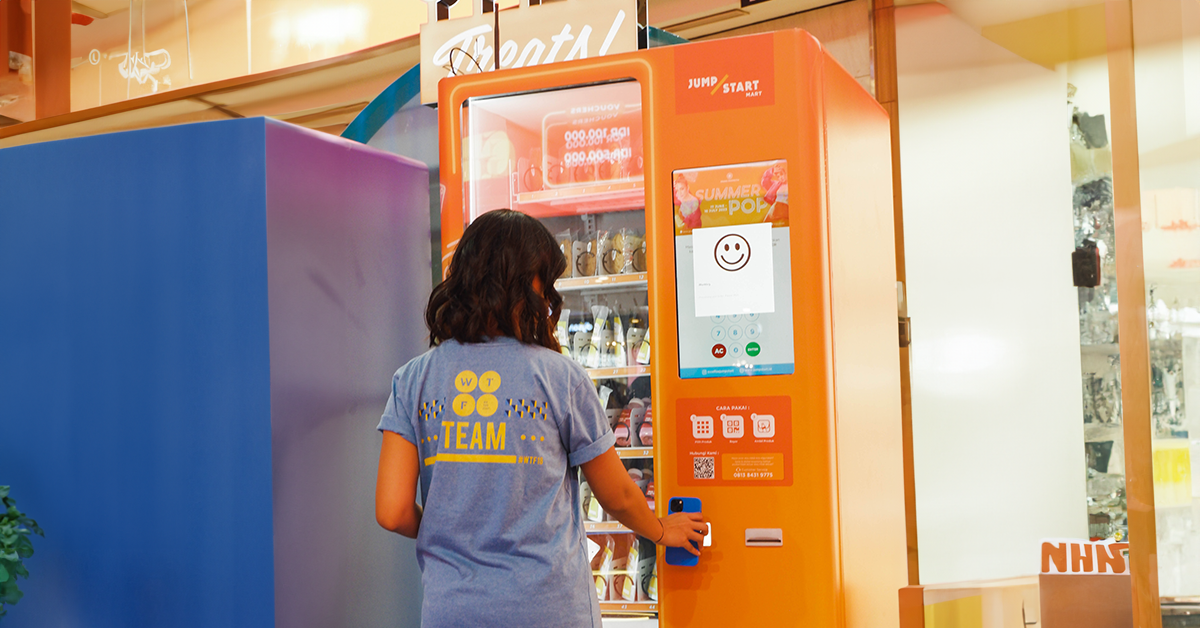 Agung Ngoro owner Albert Suproyogi said one of the biggest challenges they faced in growing their business was partnering with big retailers as their products are often underestimated by large distributors because of the lower production capability.
The Platform helped Agung Ngoro distribute its products from the rural area to the major cities in Indonesia without the need for a minimum quantity. This gave them a chance to compete with major brands and raise their brand awareness as some of their machines are located at several events and exhibitions, including international events.
Jumpstart also benefits from partnering with SMEs and supporting the distribution of their original products as they contribute to its revenue by 13.17%.
Jumpstart also has the capability to adjust its technology to cover various ranges of products ranging from food and non-food items with different sizes. The company will continue to expand its business to accommodate more areas and cater to a wider demographic.
The Asian Technology Excellence Awards, renowned as the foremost recognition platform in the region, recognise remarkable technological initiatives and advancements. These awards honour exceptional enterprises that adeptly navigated the wave of digital disruption, leading the technological revolution with their innovative digital solutions.

The Asian Technology Excellence Awards is presented by Asian Business Review. To view the full list of winners, click here. If you want to join the 2024 awards programme and be acclaimed for your company's outstanding retail initiatives, please contact Jane Patiag at [email protected].