Photo from Phillips Auction House
Phillips' 'minimalist' HQ showcases diverse collection of Asia's finest art
The 50,000-square-foot headquarters features a purposely built auction room on the ground floor.
International auction houses usually operate on a pop-up model, renting out spaces to hold auctions in Hong Kong. For Phillips, however, that is no longer the case.
In March 2023, the auction house opened its new Asia headquarters in West Kowloon.

The six-storey headquarters, spanning 50,000 square feet, has visitors hooked on checking Philips' purposely built auction room and main galleries on the ground floor.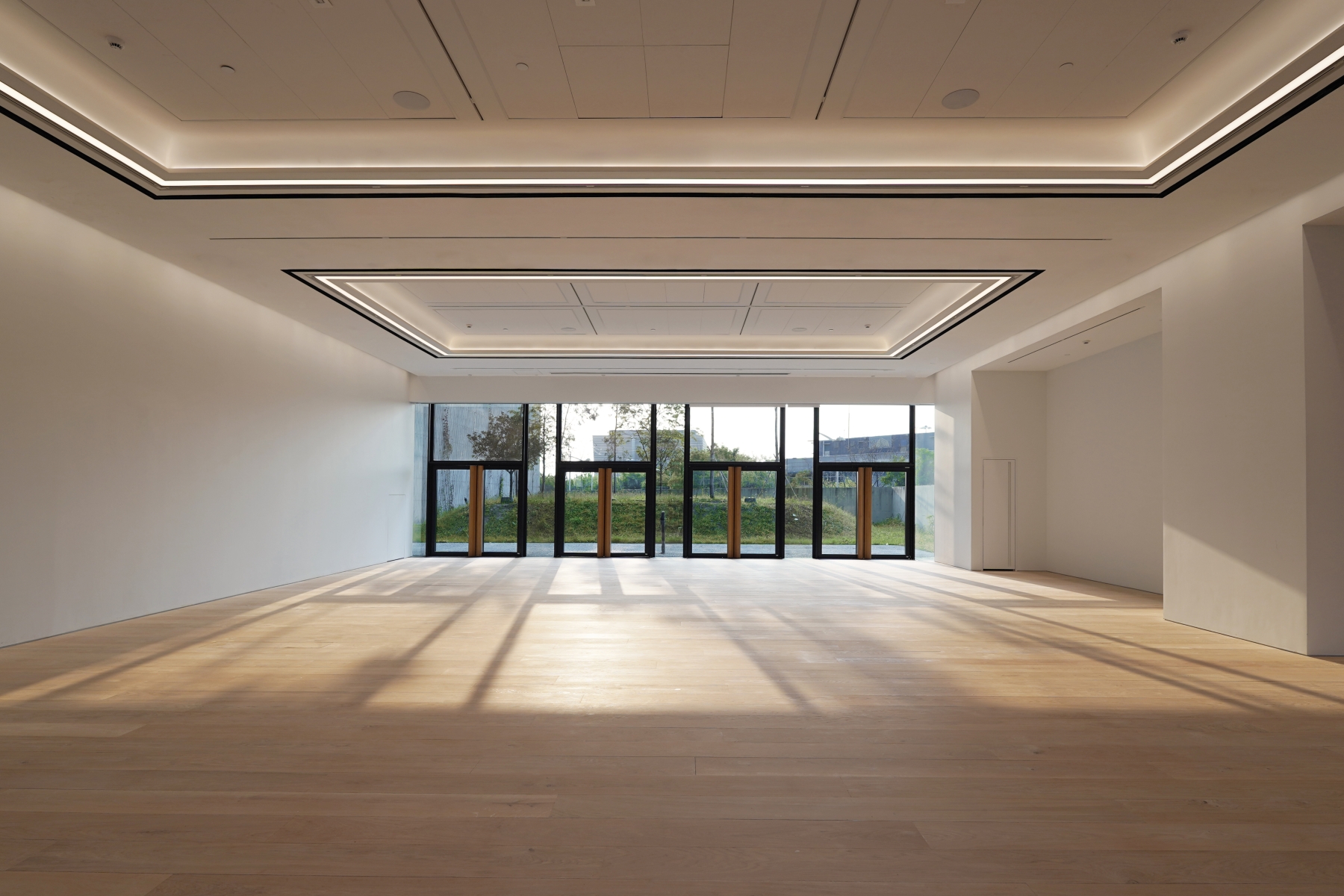 "With our new space, we're able to have auctions permanently. We're able to have something on view," Jonathan Crockett, chairman for Asia at Phillips Auction House, told Hong Kong Business.
What this has achieved for Phillips is the ability to shake up their calendar and hold a series of events by ensuring a continuous display of captivating exhibitions, auctions, and various selling or non-selling activities.
"Essentially, [we] have something on view throughout the year. That is the unique proposition we offer," said Crockett, noting that this year, Phillips has auctions slated from September to November.
Apart from its main galleries on the ground floor, Phillips also has exhibition spaces on its first and third floors. The auction house will also have a VIP lounge where they can host private events.
Later in the year, Phillips plans to open a cafe at the headquarters. "We're aiming for the fourth quarter of this year to be fully operational across all floors, including the cafe," Crockett said.
'The Phillips feel'
When entering the headquarters in Hong Kong, Crockett said their clients will surely feel that "they had arrived at Phillips."
"The design [of the Hong Kong headquarters] was very much aligned with that of our spaces in London or New York," said Crockett, adding that Phillips wanted to bring the "unique feel" that their clients get from their spaces in the West to Hong Kong.
"By delivering that experience to those who do not know us in London or New York, it's a way to introduce our true Philips DNA to the new crowd," he said. It's a "minimalist" headquarters that offers a "clean-cut" experience to their clients, he added.
Painting the scene for Hong Kong Business, Crocket mused: "We have long wooden boards and floorboards, very high ceilings, and very light, bright, open, airy spaces. When you're walking through our doors, the first thing you notice is this line of sight, which is long. And it's impressive to walk in and see a painting that is hanging at the very, very far end of the exhibition. It's a special experience.
Apart from being visually engaging, the headquarters also stimulates the aural sense of its visitors. "We have a soundtrack that is constantly playing… very cool, edgy music," Crockett described.
A gamble that paid off

When choosing a location for the headquarters, Phillips was sure of Hong Kong given that the city is the art hub for Asia. To add, the city is a free port and has no tax on art trade.
Selecting West Kowloon, however, Crockett said was a risk that Phillips took.
"I first encountered West Kowloon when it was still just kind of a wasteland… but today, it's undoubtedly the leading arts and cultural district in Hong Kong. It was a gamble that paid off," the auctioneer said.
West Kowloon is home to the Palace Museum and M+.
"These two museums have only just opened a year and a bit ago, so when Hong Kong opened its borders in February, when people started to come in from the Mainland, they flooded into the West Kowloon Cultural District to discover these two great new museums. With us being there in the middle of it, we were able to benefit and continue to benefit from that influx of people interested in arts and culture," Crockett said.
The Phillips' Asia headquarters specialises in four categories: art, design, watches, and jewellery. Each category has its own specialists. Currently, there are over 70 staff in Hong Kong , but Crockett said they'd be needing more to fully operate the new space.
For now, it's a marvel in itself with a ground floor that features floor-to-ceiling glass windows. Passersby are compelled to walk by the space and get drawn to look inside the galleries to see what's on view. "It works in our favour," Crockett said.