Mrs. Prettaya Sutchasila, Managing Director, Southeast Life Insurance PLC (SE Life)
Southeast Life Insurance (SE Life) delivers a Line OA solution beyond conventional boundaries
SE Life's Managing Director, Mrs Prettaya Sutchasila, shared why SE Life is honoured for pioneering digital transformation in Thailand's life insurance sector.
Southeast Life Insurance (SE Life) has achieved a remarkable triumph at the esteemed Asian Experience Awards 2023, securing the Thailand Service Experience of the Year - Life Insurance award for its innovative journey from traditional call centres to a cutting-edge digital channel with a 24/7 chatbot.
As a life insurance business of Thai Group Holdings PLC, SE Life works with the premise of delivering customer service experiences by using technology to elevate its services.
Mrs Prettaya Sutchasila, Managing Director, Southeast Life Insurance PLC (SE Life), said in response to the rapidly evolving business landscape and the need for sustainable growth, SE Life embarked on a strategic journey grounded in four key pillars: Healthy Growth, Productivity Improvement, Customer Experience, and Digital Transformation. Within the realm of customer experience, the focus was on expanding and enhancing interactions beyond conventional boundaries.
Following the award ceremony, Mrs Prettaya joined the interview session with the Asian Business Review. She shared why SE Life is honoured for pioneering digital transformation in Thailand's life insurance sector and how the company is delivering the solutions of 24/7 digital access to service beyond conventional boundaries.
Why did you decide to leverage LINE OA as one of the main channels for addressing customer concerns? What makes this app different from others?
We started with the idea to create an effortless customer experience and empower our customers to access a self-service platform at anytime, anywhere 24/7.
Traditionally, customer interactions relied on phone calls during standard working hours. Recognising that every interaction was an opportunity to strengthen relationships with customers, SE Life aimed to extend service hours and improve customer experience.
So, the introduction of the Line Official Account (Line OA) marked a turning point in the company's approach to customer service. Line OA was equipped with a 24/7 chatbot, offering users a seamless and accessible digital channel beyond the constraints of working hours. The results have been impressive, with over 500,000 registered users on Line OA and a remarkable shift, with over 50% of traditional inbound calls transitioning to this 24/7 digital platform.
What are the advantages of applying agile methodologies in the customer service channels of your company? How did it help your average handling time become more efficient?
The implementation of Line OA followed an agile methodology, with service selection occurring in each sprint. This approach ensured flexibility in meeting customer requirements, adapting to shifts in business direction, and exploring progressive opportunities for the future.
The digital channel implementation encompassed two core components aligned with business processes. Firstly, the digital customer-facing aspect of Line OA provides an array of services, and secondly, the digital automation of back-end operations to execute customer service requests. To identify the services for initial implementation, benchmarking studies and data-driven approaches have been deployed.
In your opinion, why is it important to provide an outstanding service experience in the life insurance industry? How do you leverage this into your products and services?
In today's market, products that are offered by any company or brand are quite similar. Moreover, we must accept that customers today no longer buy a product, but they do buy experience. Therefore, to differentiate SE Life from others, we then start thinking about how we can differentiate our service experience in new ways.
Additionally, our historical data analysis revealed four core services that were frequently sought by customers through traditional call centres, which have been prioritised for implementation on Line OA. These services include 'e-Card,' which allows customers to present their policy cards at healthcare facilities; 'My Port' for easy access to policy and coverage details; 'e-Claim' to streamline the online claim process, eliminating the need for physical document submission; and 'Self-Service' features that enable customers to initiate changes such as updating policyholder information, making renewal payments, downloading documents, and more.
What are your thoughts about winning the Asian Experience Awards? How will this success boost your company's business?
We are very honoured with this award and believe that awards in general, but especially prestigious ones like the Asian Experience Awards, can significantly enhance a company's reputation.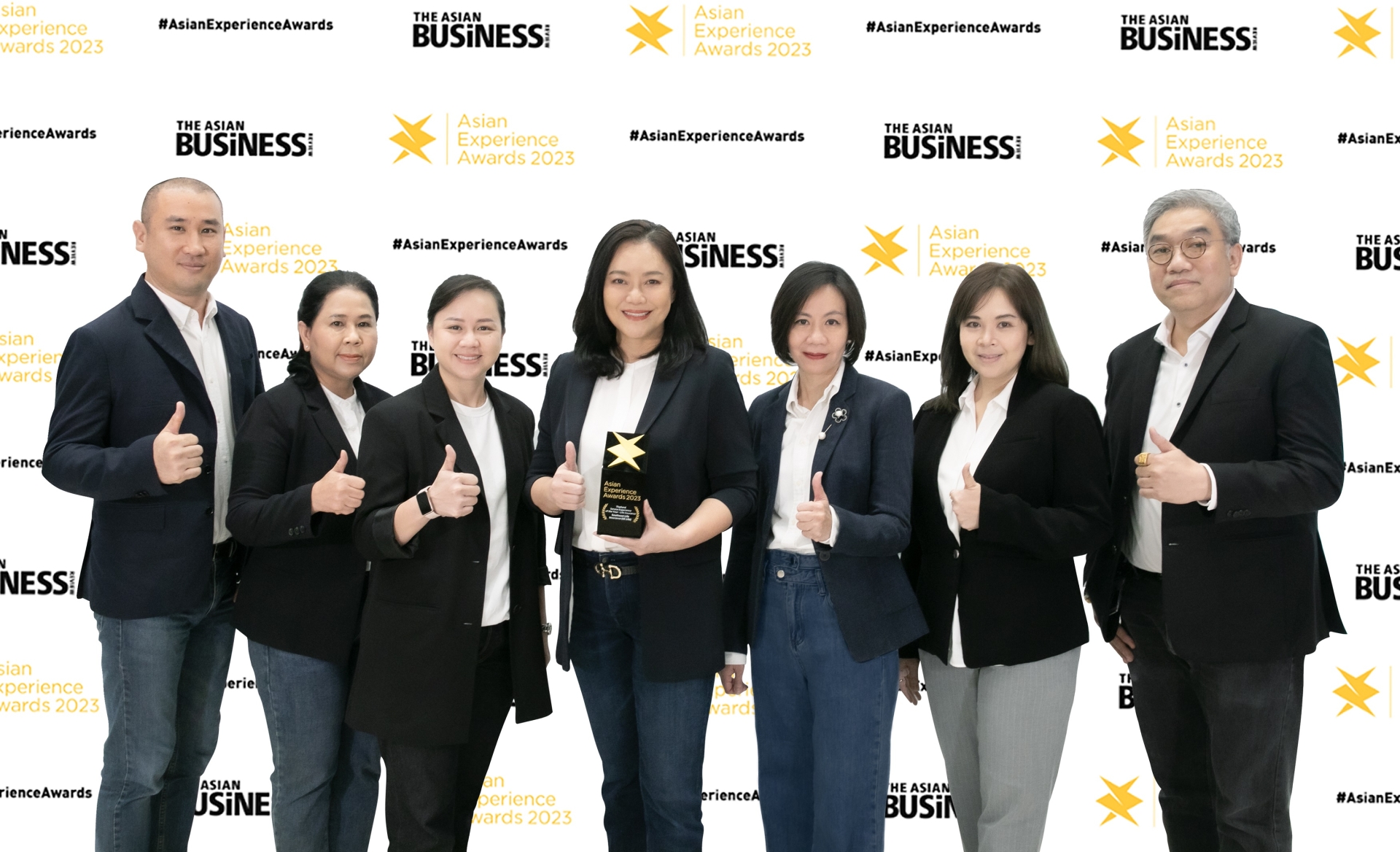 Also, I would like to thank the outstanding team I have had the privilege to work with. SE Life's team dedication, talent and commitment to our shared goals have made this achievement possible. This award will certainly boost our purpose at SE Life, which is focused on our customers to have a healthy, wealthy, and happy living at every moment of truth along their life journey.