GASCO wins AI - Oil & Gas award at the Middle East Technology Excellence Awards 2021
The Smart Gas Replenishment system enabled seamless and time-saving ordering and replenishment, leading to an enhanced customer experience.
As the national liquefied petroleum gas (LPG) supplier to domestic, industrial, agricultural, and commercial customers in Saudi Arabia, the National Gas and Industrialization Company (GASCO) is engaged in sourcing, transporting, filling, distributing, and selling LPG.
Its business customers, who utilise overground and underground gas tanks of various capacities, had a propensity to use mobile phones for gas replenishment. The ease of calling the contact centre and ordering led to high call volumes, but put tremendous pressure on GASCO's contact centre and supply chain planning.
Serving over five million households and thousands of business customers across the country, GASCO had to address such challenges in volume whilst ensuring quality service.
They embarked on a multi-pronged initiative that built and deployed a Smart Gas Replenishment system. The system amalgamated artificial intelligence (AI)-powered demand forecasting, customer alerts, and mobile ordering.
GASCO also wanted to build the new system on top of its SAP Cloud for Customer-based sales automation system to avoid redundant integration. The solution constitutes a predictive analytics platform that employs powerful statistical techniques and machine learning, a new generation mobile app that enables one-click ordering, and supply and demand planning optimisation.
The predictive analytics would harness a customer's current and historical ordering data to calculate and propose the next estimated replenishment date, whilst the mobile app would enable the one-click ordering by flipping replenishment alerts into orders.
GASCO's Smart Gas Replenishment system proactively serves the needs of key stakeholders as it provides a fairly accurate estimation of refilling time, with the mobile ordering capacity further boosting customer experience.
Business customers often encounter sudden fiascos due to used up gas supply, hence the company's cognitive solution.
This technology has brought recognition to GASCO and earned the company the AI - Oil & Gas category trophy at the Middle East Technology Excellence Awards 2021. Through the Smart Gas Replenishment system, contact centres were empowered to focus on higher-value tasks such as receiving new customers and orders.
At the same time, the demand forecast data proved to be a catalyst for the system as the pandemic required optimised inventory management. It has been central to the success of optimised inventory management, which has become vital in times like the pandemic.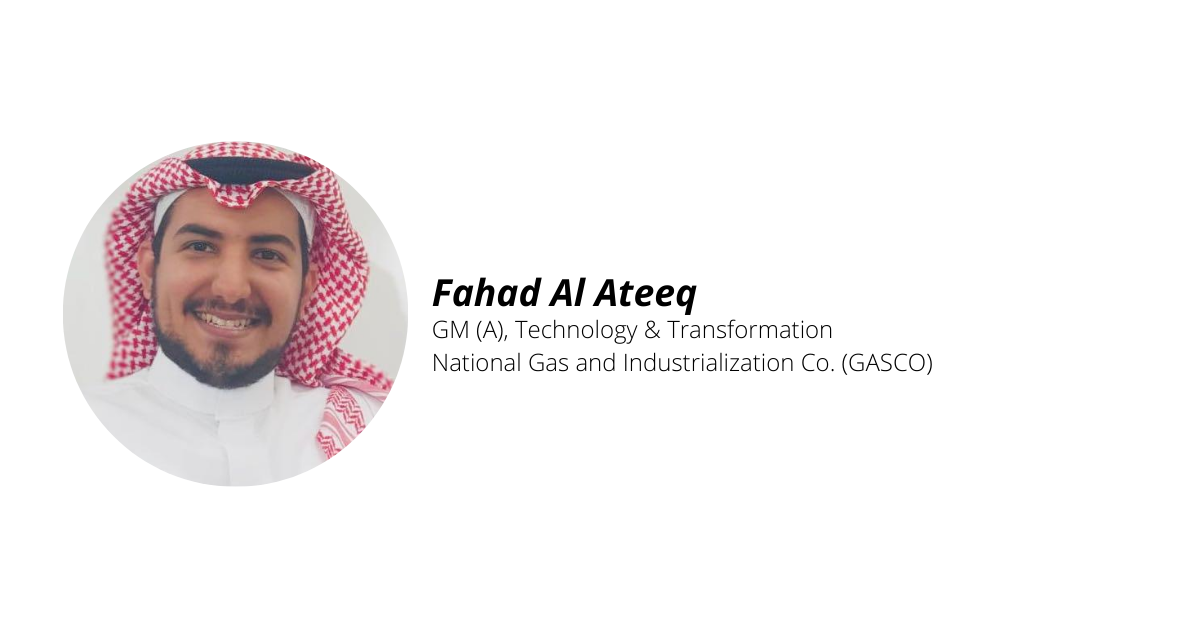 "Enabling gas replenishment through predictive analytics brings unprecedented convenience to our customers who are able to make in time mobile ordering and avoid surprises," said Fahad Al Ateeq, GM (A), Technology & Transformation. "We trusted Con4PAS to leverage advanced analytics and we are happy with the outcomes."