iClick Interactive brings home E-Commerce - Retail award at the Technology Excellence Awards 2021
Its cross-border smart retail solution helps international brands access the power of private domain traffic in China.
iClick Interactive, a leading proprietary enterprise, and marketing cloud platform in China, bagged the Hong Kong Technology Excellence Award for E-Commerce - Retail for its recently launched SaaS-based cross-border smart retail solution iSmartGo.
A complete smart retail solution with iSmartGo creates cross-border e-commerce experiences via the WeChat mini-program, supported by effective marketing strategies and private traffic data management that help international enterprises make scaling in China effortless.
Mainstream cross-border e-commerce platforms have been the common yet costly ways for worldwide brands to access and retain Chinese consumers, whilst offering little control over customer data assets.
Against these challenges faced by brands, WeChat mini program is the new fuel of cross-border e-commerce growth in China. It uniquely differs from other e-commerce platforms as it provides convenience and private domain traffic management capabilities to drive user traffic and user data accumulation back to brands themselves, which is a key part for brands to build their customer data assets.
iSmartGo helps international clients address the challenges of cross-border e-commerce when they first step into the China market by reducing the cost of consumer acquisition and increasing consumer retention through the solution's key functions.
Behind the powerful SaaS-based WeChat mini-program, the solution provides one-stop cross-border logistic services and supports cross-border payments in several regions through an all-in-one payment solution.
iSmartGo also maximizes advertising and promotion opportunities by driving quality traffic and conversions in the Tencent ecosystem as well as iClick's proprietary cross-channel programmatic advertising platform iAccess. Capitalizing every marketing promotion, the cross-channel private domain traffic data analytics generate intelligent insights into clients' sales performance and consumer behavior, helping many global retailers who are looking to increase their penetration in China make smart business decisions.
With the booming growth in domestic tourism in China owing to the international travel restrictions, the renowned French beauty brand, L'OCCITANE en Provence captured the opportunity and tapped into China's growing domestic travel retail market by leveraging the power of iSmartGo and the WeChat mini-program. Collaborating with iClick, L'OCCITANE has rolled out its first O2O-focused mini-program – "L'OCCITANE Travel Buddy'' in October 2021 to attract and connect targeted travelers with brick and mortar duty-free stores, creating seamless O2O shopping experiences and unleashing the sales potential through three powerful functionalities in the customizable mini-program: engaging game, interactive questionnaires and store maps.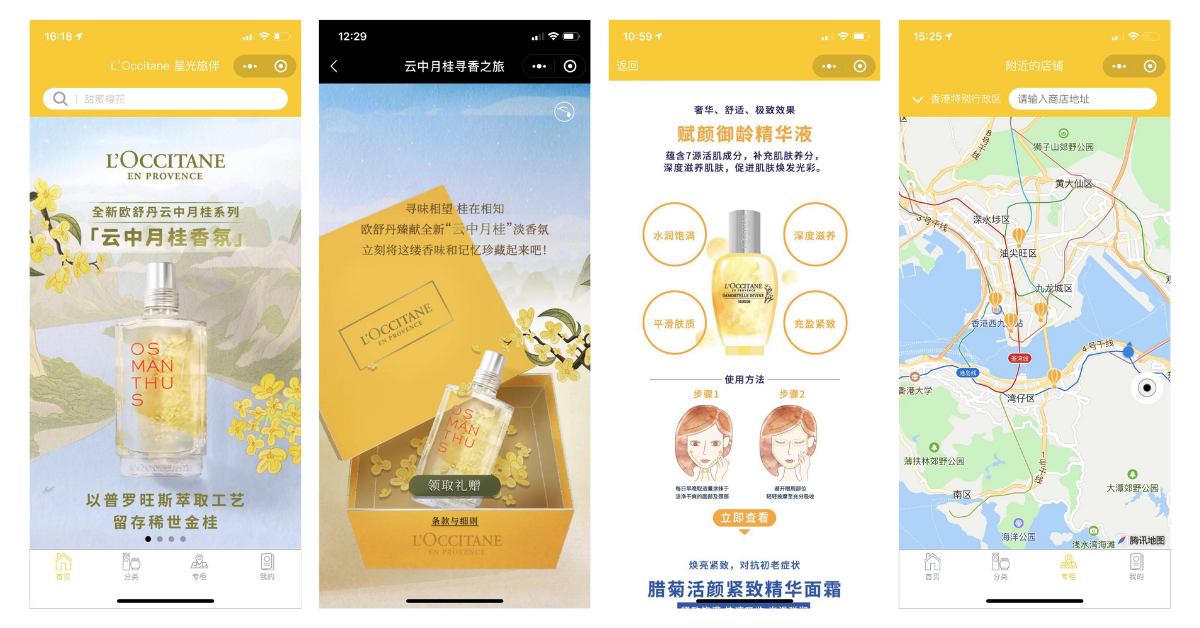 Imbued with sophisticated e-commerce operational experiences and cutting-edge technical expertise, iClick offered an end-to-end SaaS-based cross border smart retail solution empowering L'OCCITANE's China travel retail market entry ambition and paved the way for the brand to expand its duty-free store revenues across the APAC market, especially once international travel restrictions are lifted.
Launched in April this year, iSmartGo has gained immense trust among global retailers. The fruitful engagements with the global fast-fashion company Gollala, the Korean baby car seat brand POLED and the Thai e-commerce marketplace Tawasala are a few examples demonstrating how the solution can incredibly accelerate the brands' business expansion in the Chinese market and drive sustainable cross-border e-commerce sales growth in China.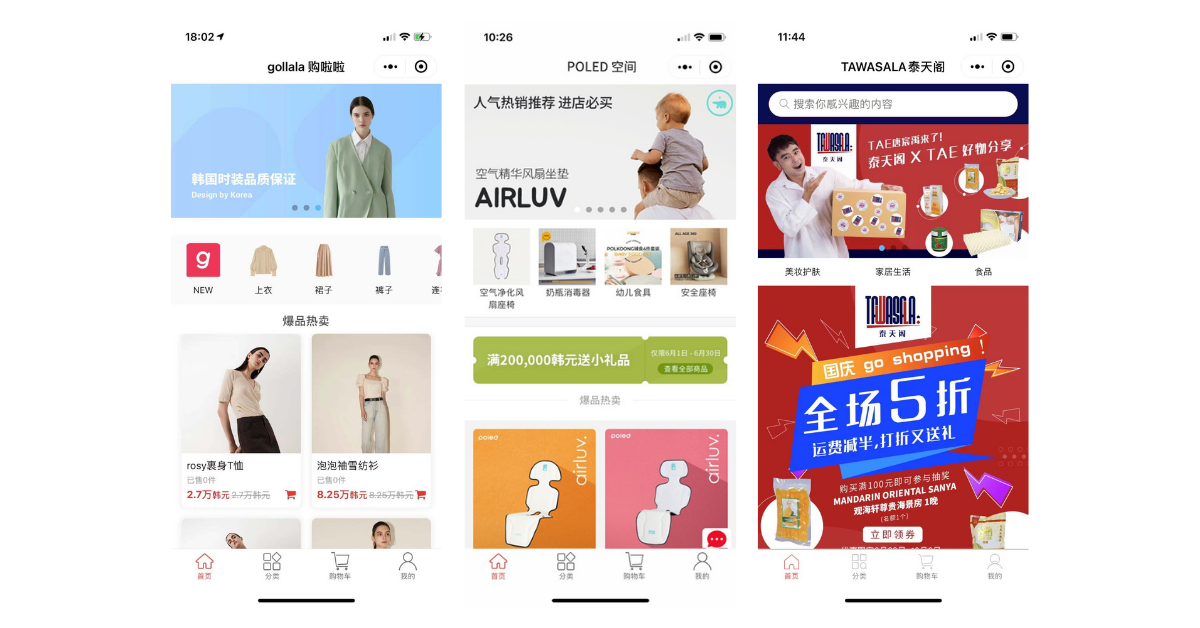 "One of our most important business strategies is to embrace the rising demand for K-fashion in China. iClick's invaluable experience, methodology, and technology in smart retail made it a clear choice for us to partner with to tap into China's market," Gollala co-CEO Park Sung Min said.
Watch the interview below to know more about their winning project: