Race and Rhonda Wong
Ohmyhome eyes sector and market expansion post-Nasdaq debut
CEO Rhonda Wong brings properties vision 'to be there for everyone' from SG to the world.
When sisters Rhonda Wong and Race Wong started Ohmyhome in 2016, their first goal was to provide Singaporeans a trusted avenue to buy, sell, and rent out their homes. Little did they know that seven years later, they would make history as the first women-only founded proptech to list in the United States and the first to do so in 2023.
In an interview with Singapore Business Review, Rhonda said the Nasdaq listing will help Ohmyhome achieve two of its goals: to double down on their technology and expand service offerings to more markets.
"We have to continue investing into building the latest state-of-the-art technology to ensure that customers are well served in one of the most important decisions in their lives - their property, and we can continue to lead the future of PropTech," Rhonda said.
"We're constantly building new tech features and simplifying it at the same time. For example with our latest launch of Homer AI, we want customers to have faster and more streamlined updates about their property. That includes the valuation of their properties, when they should sell their homes, how the market is doing in terms of transactions, listings and asking prices. ," she shared, adding that it is important for Ohmyhome to provide a very seamless transaction experience for their customers.
On expanding markets, Rhonda said they hope to also serve customers in Southeast Asia, and across the globe. Other than Singapore, Ohmyhome has services in Malaysia and the Philippines.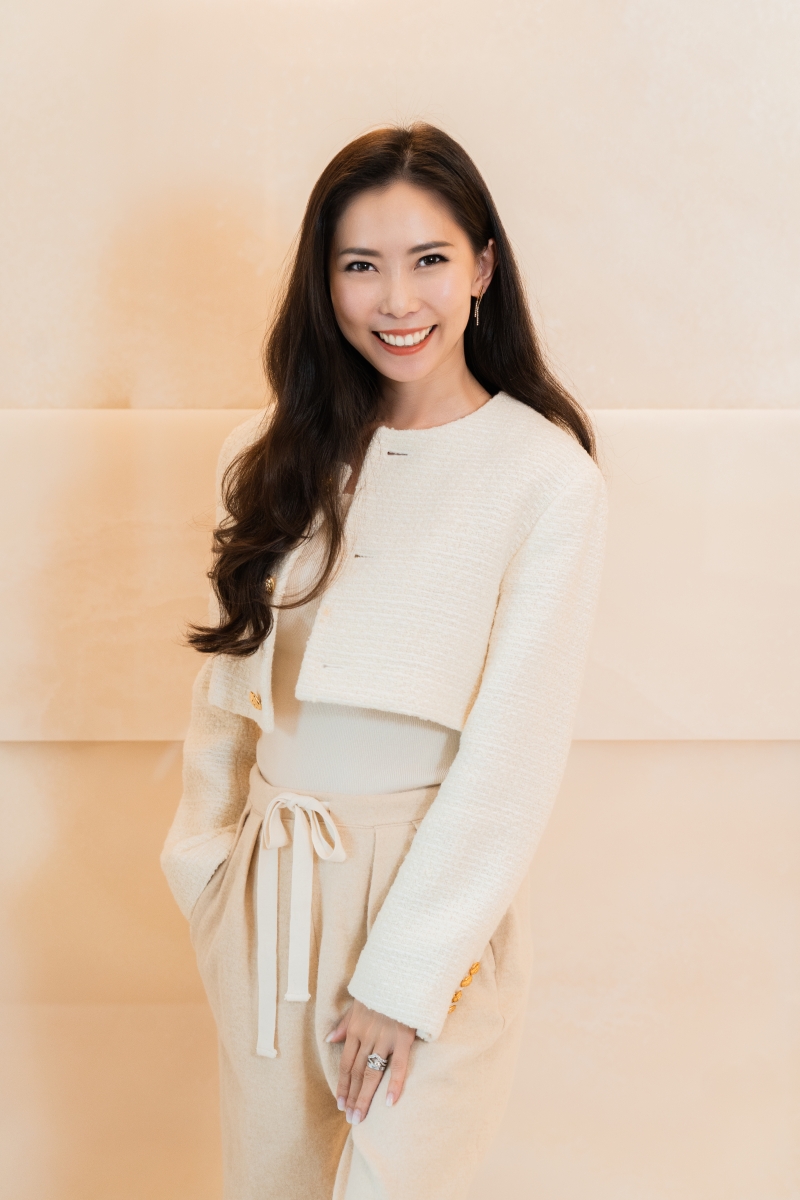 Rhonda, however, shared that whilst they have received a lot of interest from around the world following the IPO, they will be focusing on their core markets at the moment.
She also underscored that while Ohmyhome's technology is highly scalable, solutions will still be localised per market, as what works for Singapore, may not work elsewhere in Southeast Asia.
In Singapore, Rhonda said she wants Ohmyhome to serve more than just homesellers and buyers.
"The market opportunity is very large and growing. (The) IPO definitely assisted us with having more brand awareness. We have received alot of interest frompartners from different parts of the world," she said.
"We're actively looking to expand not just in different countries, but also across different sectors of the market. Right now in Singapore, we're serving HDB, private transactions as well as landed transactions. There's a lot more room that we can grow and serve, in terms of number of customers and percentage of market share. These are the immediate plans that we will be taking care of right now that the big busyness with the IPO has settled down," she added.
Building long-term value for shareholders
Seven years after its inception, Ohmyhome has transacted over 11,600 homes and has achieved a gross transaction value of $3.3b (US$2.5b).
With these figures and their track record, Ohymyhome gained strong interest from investors, which boosted their confidence about debuting in Nasdaq.
"If you ask if we've been worried, of course. When people keep saying the (IPO) market isn't doing very well, it makes us think, 'okay I guess maybe it's not the best time,'. But now that we have done the listing, we have been doing well, I think it further attests to the confidence that the market has in Ohmyhome and I'm happy about that," Rhonda said.
With strong confidence from investors, Rhonda said they never thought that the market was not in their favour.
Rhonda added that their investors likewise don't have to worry about Ohmyhome amidst an uncertain economic environment, given that the company runs in a sector that is not sentiment driven but need driven.
"When it comes to the property market, during a cyclical market, whether it's a fluctuation, ors volatility, what you generally see is the change in the price of the property. But the need to transact a property when it comes to the mass market, they don't change a lot. The reason is because selling and buying a home, for most people in Singapore, is due to a change in their life. We're talking about getting married, having children, moving (closer) to schools," Rhonda said.
"Now, of course, we see differences. That means, when times are good, people are buying larger homes. But when times are not that good, people are just basically getting homes that they can afford at that time. These are also times when our customers require better solutions," she added.
​
Rhonda underscored that Singaporeans will "generally go ahead" with their home purchase since it is something they've been planning for over an extended period of time.
"Eighty-two percent (82%) of Singaporeans live in HDB. Because they live in an HDB, they have a timeline to live in that HDB which we call the minimum occupation period (MOP). If the period is five years, the thought to sell their property and buy the next one would have been on their minds leading up to the MOP period. It often isn't an overnight decision." Rhonda said.
"What would change that, of course, is rising interest rates. But the good thing about Singapore is that for the 82% of us, we actually have an HDB loan, that is a fixed rate, to consider. So it doesn't really affect them," she stressed.
Moving forward, Rhonda said Ohymyhome will work towards "building long-term value for its shareholders.
"It's really about having a positive impact in the way people choose to transact their properties. That's our story. That's our journey," she said.