Photo by Tingey Injury Law Firm on Unsplash
Singapore's 30 most influential lawyers under 40
Amongst the awardees is the youngest fellow of the International Academy of Family Lawyers in Singapore.
Singapore's roster of exceptional lawyers and rich tapestry of laws have allowed it to keep its crown as a preferred legal hub by businesses and high-profile individuals locally and worldwide.
Singapore Business Review recognises 30 young lawyers who have raised the bar for legal professionals across all fields.
Lawyers on the list advised their clients on matters such as mergers and acquisitions, venture capital investments, IPOs, capital markets, international trade, and even new areas like blockchain.
The awardees also served clients inside and outside Singapore, like OCBC Bank, Bank of America, Jurong Part, Industrial and Commercial Bank of China (ICBC), KPMG LLP, San Miguel Corporation, and the Independent State of Papua New Guinea.
Meet this year's awardees, from the youngest to oldest: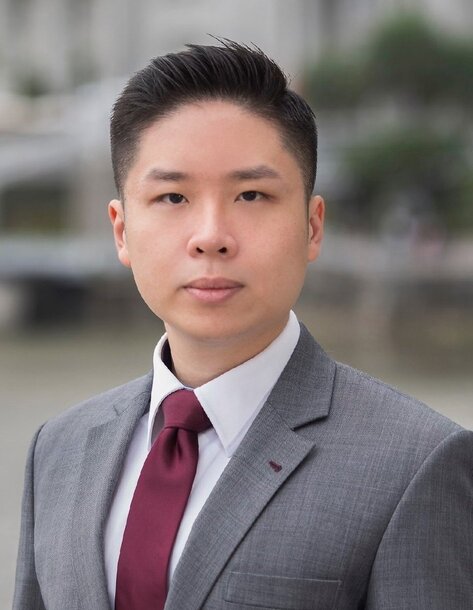 Theodore Ang, MSIArb, 30
Withers KhattarWong LLP
Theodore is an associate specialising in international arbitration and commercial litigation. He has acted in matters arising from complex technology and blockchain-related disputes, recently obtaining a first-of-its-kind worldwide proprietary injunction to freeze a non-fungible token (NFT) on the blockchain. Theodore is also representing more than 100 international claimants with aggregate losses of approximately USD130m in a class action arbitration.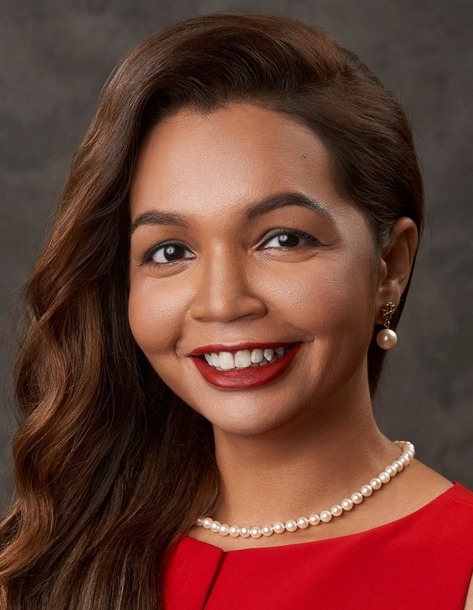 Nanthini Vijayakumar, 30
TSMP Law Corporation
Working with the Dispute Resolution Department since 2016, Nanthini has acted as lead and assisting counsel in a variety of complex corporate and commercial disputes, focusing on shareholder disputes. She has defended Peter Tan Shou Yi in a S$2.8b claim by Prudential whilst also taking pro bono matters in the Criminal Legal Aid Scheme.
Kevin Elbert, 31
TSMP Law Corporation
Having advised and represented local and foreign clients, Kevin has worked on a myriad of matters such as disputes in the corporate and shareholders, commercial, and employment fields/areas/space. Active in the dispute resolution scene in Singapore, he is currently also representing a multinational insurance company in an arbitration relating to insurance distribution in the ASEAN region and defending KPMG LLP against a claim brought by liquidators.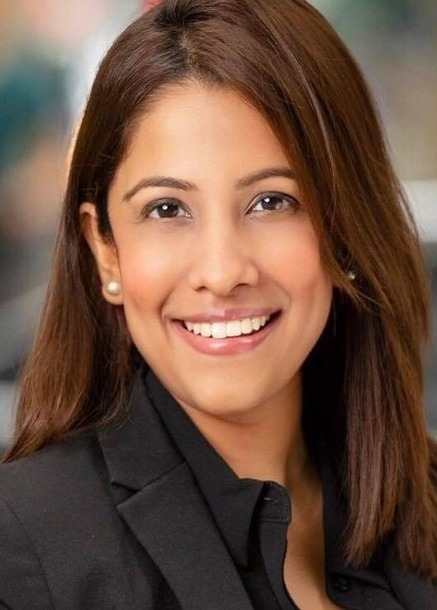 Cathy Pereira, 31
TSMP Law Corporation
Handling cases on employment law, investigations and white-collar crime, Cathy has advised her clients on sensitive matters such as high-level hiring and firing, investigating sexual harassment and cyber breaches, as well as restructuring and share options. Cathy has also regularly acted pro bono for clients in criminal matters and legal clinics, keeping migrant workers' rights protected.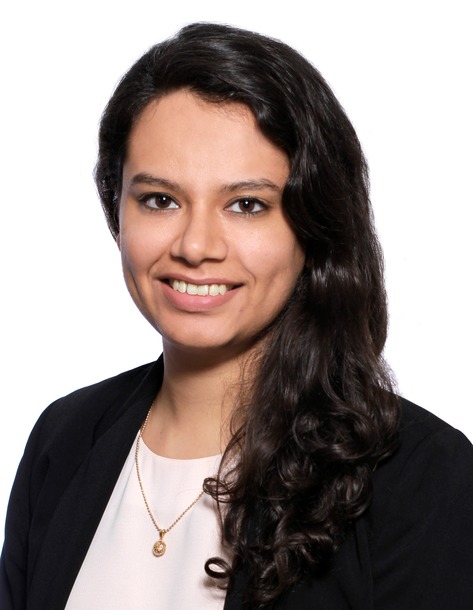 Sadhvi Mohindru, 32
HFW
Sharing her expertise on risk management at the stage of contract drafting, pre-arbitration/dispute resolution strategy and guidance, acting for parties in various market conditions, and providing full-service dispute management, Sadhvi Mohindru has made her mark by leading and determining strategy in the matters she handles. At HFW, Sadhvi has represented a varied range of prominent marine offshore contractors in high-value disputes within the upstream sector.
Nicholas Ngo, 32
TSMP Law Corporation
Nicholas works with a wide range of clientele across multiple industries thanks to his specialty in employment laws, making him highly sought after for advice and representation on an array of both contentious and non-contentious matters. He has acted for listed companies in high-stakes shareholder disputes, and was part of the team who represented Perennial's subsidiaries in The Capitol Singapore project, resolving the deadlock that was preventing the completion of the integrated development. He has also enabled disadvantaged migrant workers by advising them on bringing dismissal, work injury, or salary-related claims.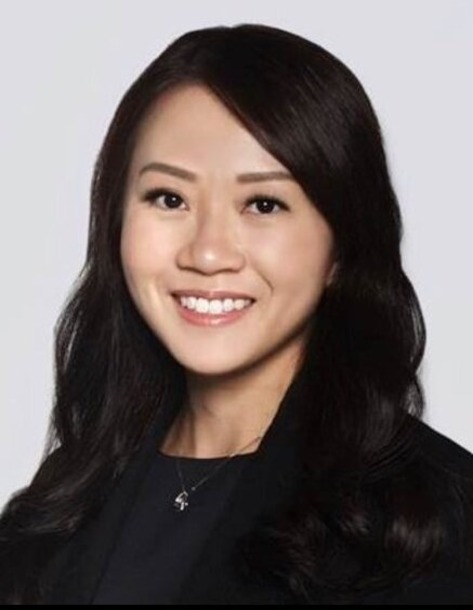 Seraphina Ho, 32
Drew & Napier LLC
Working with both publicly-listed and private companies in their mergers and acquisitions, private equity, and venture capital investments, among other things, Seraphina has distinguished herself in advising companies such as Evercore Asia (Singapore) Pte. Ltd. and OCBC Bank in their corporate transactions. Her other areas of expertise are in general corporate law, employment law, and corporate governance issues.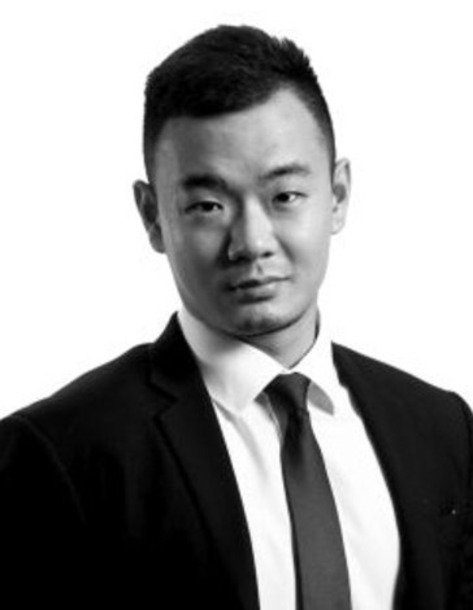 Clement Yap, 32
Harry Elias Partnership LLP
Working in the Family and Divorce practice group of Harry Elias Partnership LLP, Clement's role as an Of counsel has him handle cases related to contested matrimonial litigation such as custody and division of matrimonial assets. His involvement in notable decisions such as VIG v VIH [2020] SGHCF 16 and UTL v UTM [2019] SGHCF 10 has distinguished him, alongside his work in the National University of Singapore's Faculty of Law.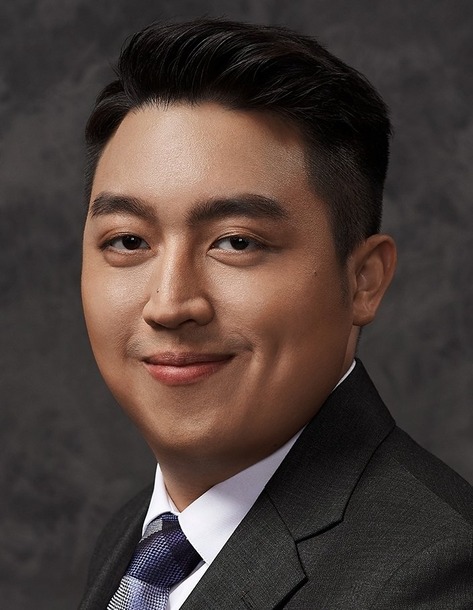 Leon Lim, 33
TSMP Law Corporation
As a key member of TSMP's corporate transactional team, Leon advises on IPOs, equity capital markets and M&A and investments transactions. He is a trusted adviser to listed companies spanning the TMT, manufacturing, healthcare and O&G industries, among others. He is currently advising the reconstituted board of Axington Inc in an RTO transaction and was part of the TSMP team that acted for Jurong Port in its acquisition of collapsed oil trader Hin Leong's stake in a major oil storage terminal.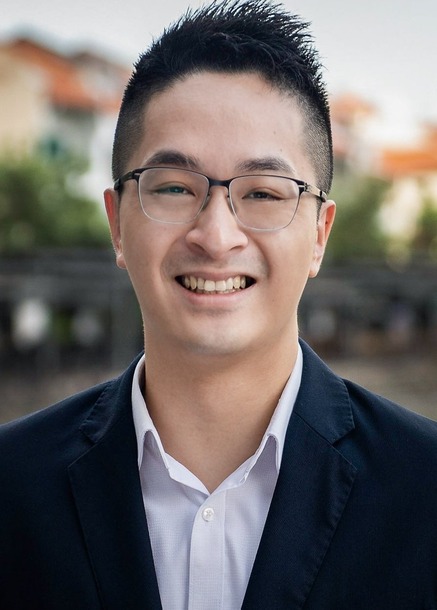 Hon Yong Sheng, 33
Withers KhattarWong LLP
As a senior associate in the Private Client and Tax Division, Hon Yong Sheng offers his clients his expertise as a trusted and "to-go-to" private client and wealth advisor, specialising in trust, tax and estate planning, family governance, and all other areas of Singapore taxation. He is consistently involved with some of the most high-profile and significant matters in the private wealth, tax and family office space with many of his clients listed on various Forbes rich lists.
Charles Ho, 33
Harry Elias Partnership LLP
Charles' expertise on commercial disputes and contractual claims has him advising and acting for clients in real estate management, handling issues such as defects liability, leasehold agreements, and debt recovery, as well as insolvency proceedings for banks. He has successfully acted as lead counsel in an adjudication under the Building and Construction Industry Security of Payment Act and defended a commercial landlord at trial and on appeal against a claim for wrongful termination of lease.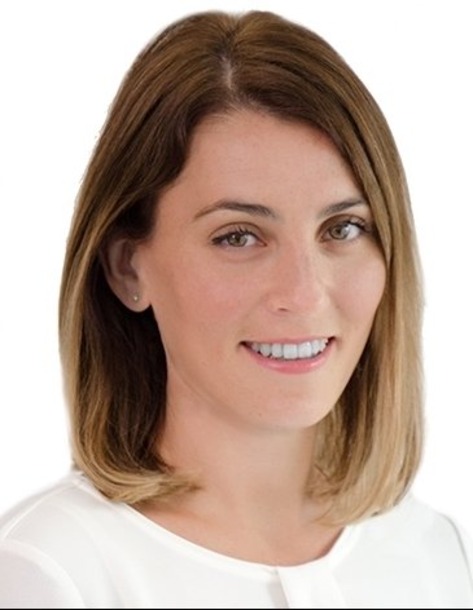 Ami Brett, 34
HFW
Working in aviation finance and leasing in Singapore for the past eight years, Ami Brett has advised on deals such as ICBC's USD1b portfolio financing facility arranged by Goldman Sachs and Avolon's six-aircraft portfolio acquisition and related financings. Her integral role in developing aviation finance practices in Asia has distinguished her along with her work in the global aviation community.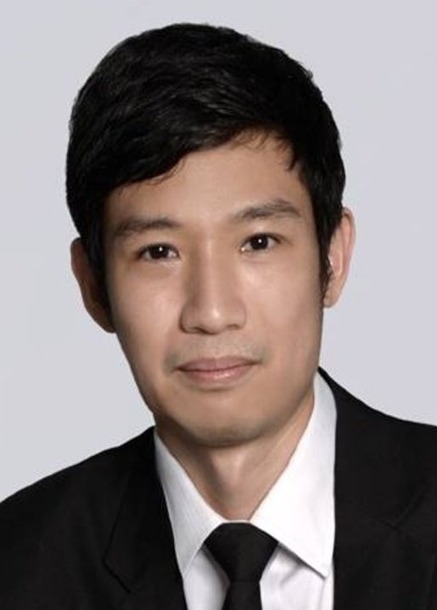 Keith Lam, 34
Drew & Napier LLC
Keith's work as a director for Tax and Private Client Services at Drew & Napier has him handling both contentious and non-contentious matters, such as acting for a global bank on transfer pricing and deductibility issues and advising on tax implications of a divestment by a joint venture of one of the largest retail malls in Singapore. As a stellar student back at the National University of Singapore, he has continuously honed and expanded his tax litigation practice.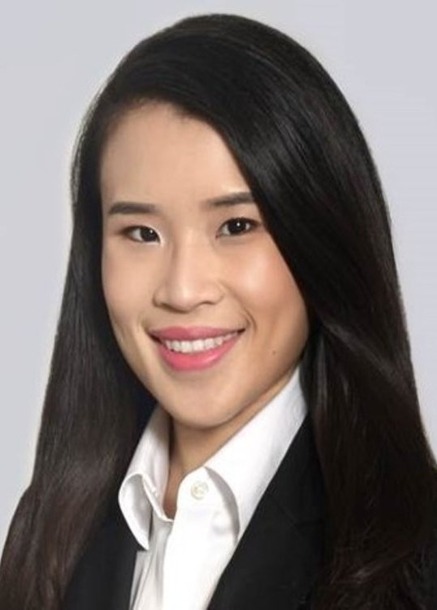 Teri Cheng Yu Ning, 34
Drew & Napier LLC
Specialising in corporate restructuring & workouts as a director of the Corporate & Finance department in Drew & Napier, Teri has handled many high-value cases such as advising Pacific Andes and its subsidiaries in its US$2.5b debt restructuring, as well as Bumi Resources and its subsidiaries in its US$5.23b debt restructuring. Her volunteer work in empowering women in the legal profession and guiding future generations of lawyers have set her apart from her peers.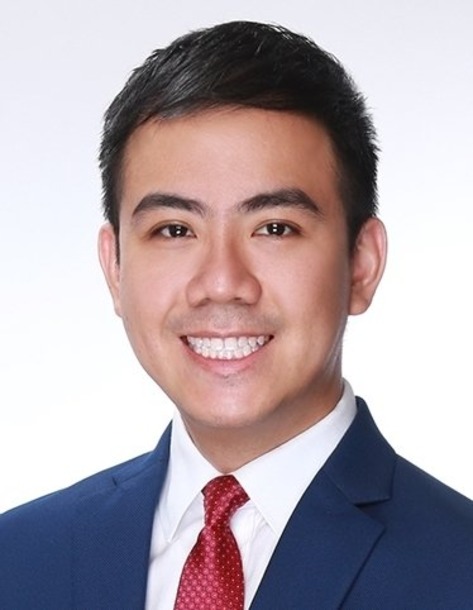 Chia Huai Yuan, 34
Dentons Rodyk
Huai Yuan is partner in the firm's litigation, dispute resolution and arbitration practice group in Singapore and business development lead for Vietnam and Thailand. His legal prowess as a well-regarded practitioner has brought him to act as counsel in all levels of court and arbitration proceedings, representing clients in high profile, complex, and landmark matters as lead counsel, influencing the development of Singapore law and Singapore's legal industry in general.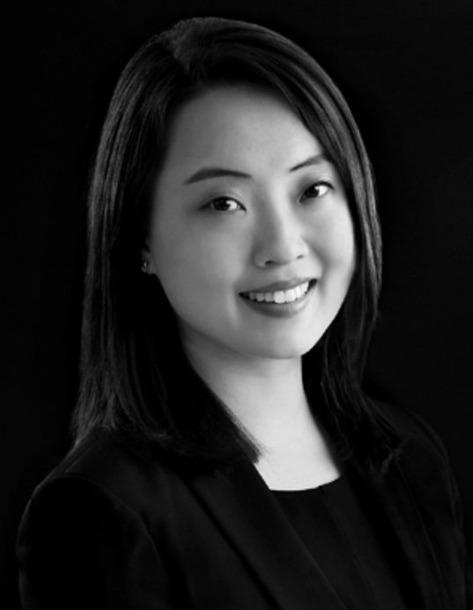 Minjoo Yoon, 34
Harry Elias Partnership LLP
As an Of counsel in the Family and Divorce practice group of Harry Elias Partnership LLP, Minjoo has handled cases in areas of matrimonial law such as contentious divorces, child custody disputes, and division of matrimonial assets, amongst other matters. As a recognised rising star in a Singapore Family and Divorce Leading Lawyers guide for 2022, Minjoo has shared her expertise on the Family Law in Singapore with the Korean Association of Singapore and its members.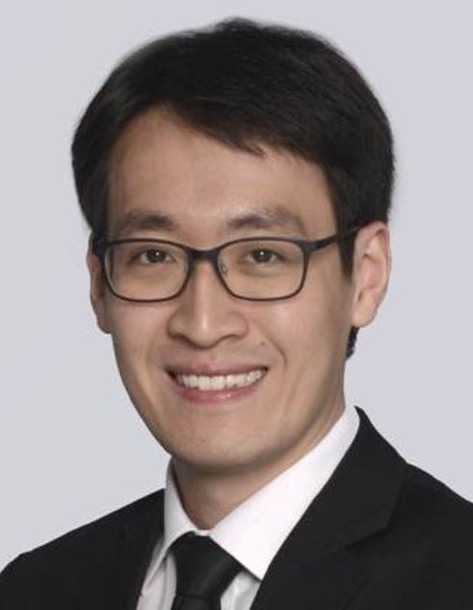 Terence Tan, 35
Drew & Napier LLC
As a director at Drew & Napier whose expertise is on banking and financial sector disputes, and both civil and criminal fraud, Terence has regularly acted as lead counsel or co-counsel in a wide range of commercial and criminal disputes, including both litigation and arbitration. Being a recommended lawyer by a leading legal publication, his clients have regularly recognised his ability to blend both legal expertise and commercial sensitivity into his advice, and to manage complex disputes in a calm, patient and professional manner.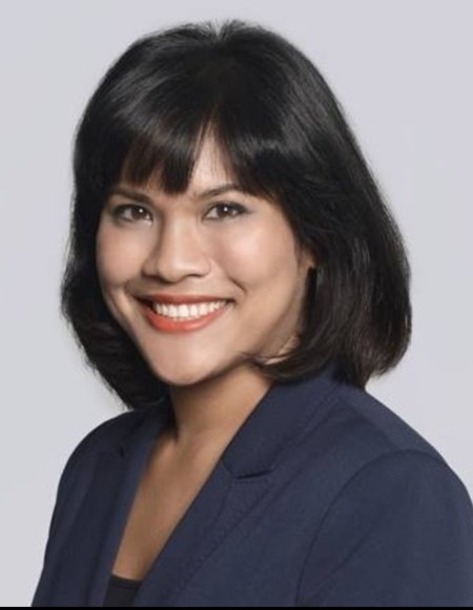 Hoon Shu Mei, 35
Drew & Napier LLC
Being the youngest out of the 13 fellows of the International Academy of Family Lawyers in Singapore, Shu Mei provides lasting legal solutions for her high net worth clients, running a unique international private client practice that is collaborative in nature. She has successfully acted for clients as advocate at all levels of the Singapore Courts, mediation, and negotiations to achieve client-centric outcomes, and distinguished herself with her heavy involvement in the legal reform of family law in Singapore.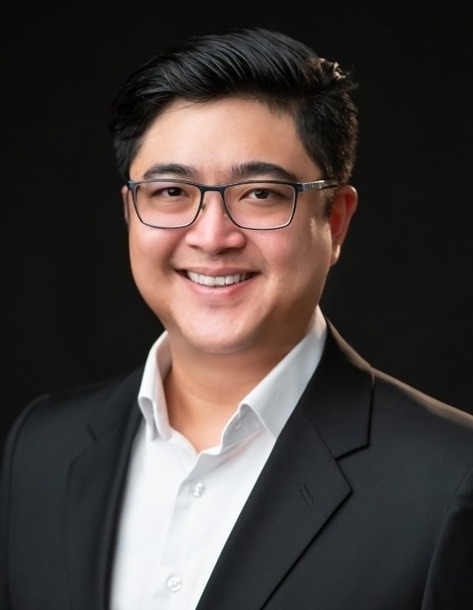 Alexander Pang, 37
Tan Peng Chin LLC
Alexander specialises in complex commercial litigation and corporate advisory work. He also maintains active practices in the fields of employment & labour law as well as credit, security, restructuring and insolvency law. Alexander has been an associate member of INSOL International and the Insolvency Practitioner's Association of Singapore since 2016. As an all-rounded individual possessing commercial and business acumen, Alexander's notable briefs include acting for a German insolvency administrator in a matter involving complex and novel matters of insolvency law and the Bank of America in connection with restructuring and ancillary relief applications sought by the multi-billion dollar Pacific Andes group in Singapore.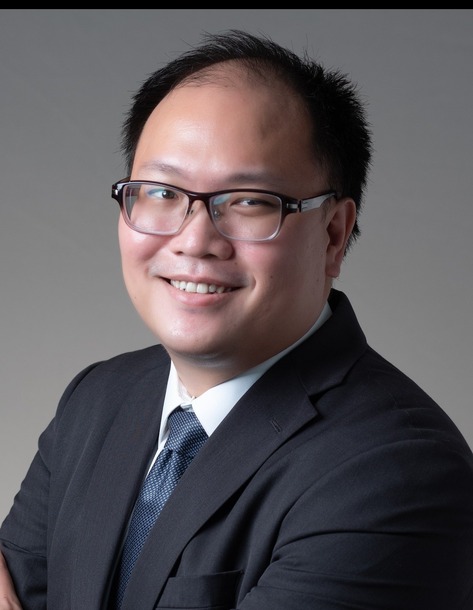 Ting Yong Hong, 37
Rajah & Tann Singapore LLP
Yong Hong is an equity partner in the firm's Shipping and International Trade practice. He has acted in high-value claims for major commodities traders, shipping companies, as well as international banks in all levels of the Singapore Courts and in international arbitrations. Recent highlights include acting for ICBC Leasing in SICC proceedings to claim damages of US$32 million for breaches of letters of support issued relating to financing provided to Otto Marine Ltd. He also recently acted for a Vietnamese state-owned-enterprise both in Singapore Court proceedings and London Court of International Arbitration to defend claims of US$30 million. Notably, Yong Hong was praised in a judgement by the full bench of the Singapore Court of Appeal for his "candour and tenacity" in advancing his clients' case.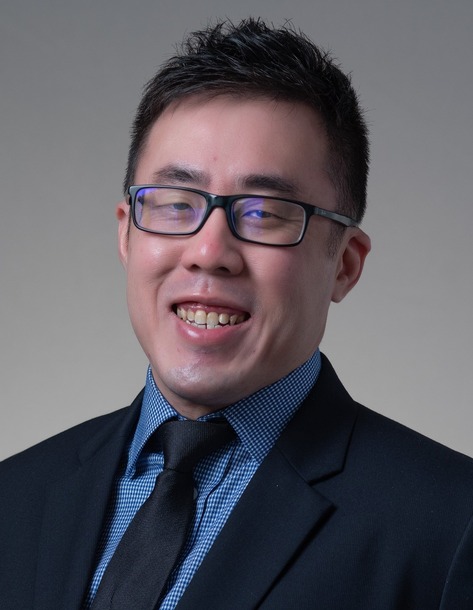 Benjamin Liew, 37
Rajah & Tann Singapore LLP
Benjamin has acted for investment banks, private banks, insurance companies, and other financial institutions, using his experience as a corporate transactional lawyer to distinguish himself as a recognised financial services regulatory and derivatives specialist, including acting for one of Singapore's fastest growing buy-now-pay-later start-ups on its PS Act licensing and regulatory matters. He recently earned his spot in a leading legal publication as a next-generation lawyer for Capital Markets: Structured Finance, Derivatives and Securitisation.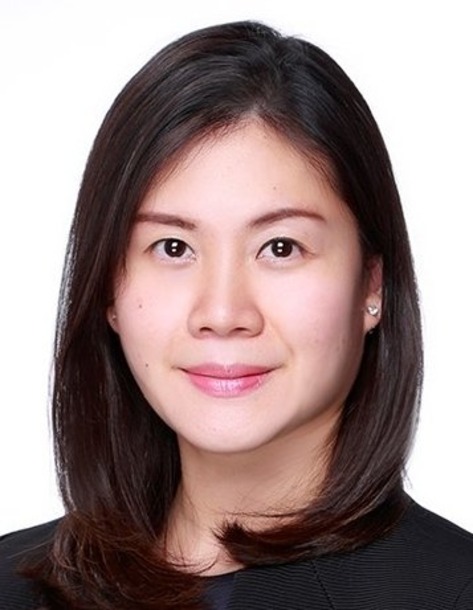 Jess Yong, 37
Dentons Rodyk
Jess' work as a partner in the Banking and Finance practice has led her to cover a broad range of maritime transactional matters, advising local and foreign banks as well as institutional lenders in domestic and cross-border financing. Her area of expertise also includes advising clients, both local and international in connection with multi-jurisdictional sale and purchase transactions as well as newbuilding finance.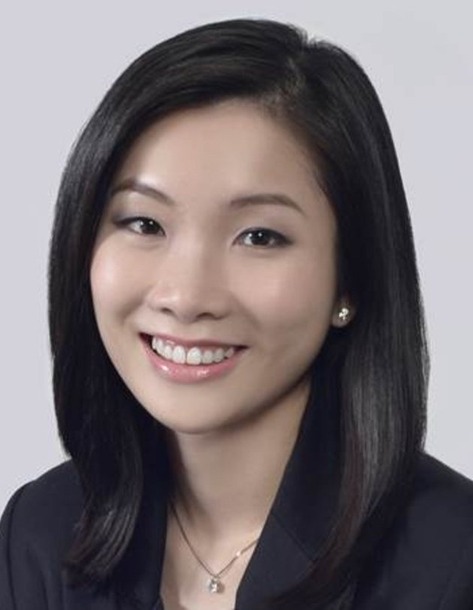 Kong Man Er, 38
Drew & Napier LLC
As a former Justices' Law Clerk and Assistant Registrar of the Supreme Court of Singapore, Man Er's stint as one of the youngest equity directors at Drew & Napier has her successfully representing clients in several litigations and international arbitration cases. She has distinguished herself with her ability to achieve favourable outcomes for clients in an efficient manner, such as striking out a multimillion-dollar claim brought by a foreign joint venture partner against a Singapore-listed company shortly after the claim was filed in the Singapore High Court.
Chor Zhi Chao, 38
Rajah & Tann Singapore LLP
Qualified to practise both Singapore and English law, Chor Zhi Chao and his experience in advising both lenders and corporates on the full gamut of financing transactions has brought him to act on numerous significant cross-border transactions involving multi-jurisdictional elements and complex security structures. Some of his achievements include advising the bookrunning mandated lead arrangers and a group of approximately 30 lenders on Mercuria Energy Group's US$1.393 billion credit facilities and the mandated lead arrangers and lenders on S$540 million facilities for the refinancing of the "Mercure Singapore on Stevens" and the "Novotel Singapore on Stevens" hotels.
Daniel Cai, 38
Drew & Napier LLC
Daniel's expertise has seen him successfully handling cases that include complex disputes in construction, banking and finance, infrastructure projects, and corporate and commercial disputes. His methodical and insightful approach has found him acting for notable cases in international arbitration and multi-billion infrastructure/mining arbitrations, as well as earning an appointment as a member of the Inquiry Panel under the Legal Profession Act from the Chief Justice.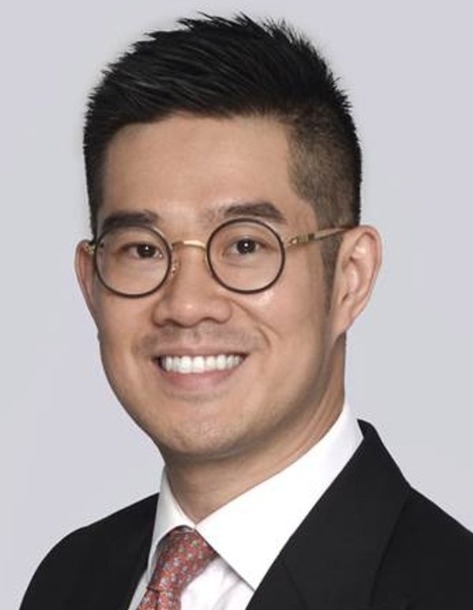 Allister Tan, 38
Drew & Napier LLC
Working extensively with insureds, insurers, reinsurers, and brokers, Allister handles a wide variety of insurance and commercial disputes, boasting considerable experience with insurance-related disputes, whether it be litigation or arbitration. He has had a significant role in resolving cases wherein COVID-related business interruption has pushed businesses to file claims on their insurers, an instance where courts have had to assess if unforeseen interruptions such as the pandemic are grounds for pay-outs.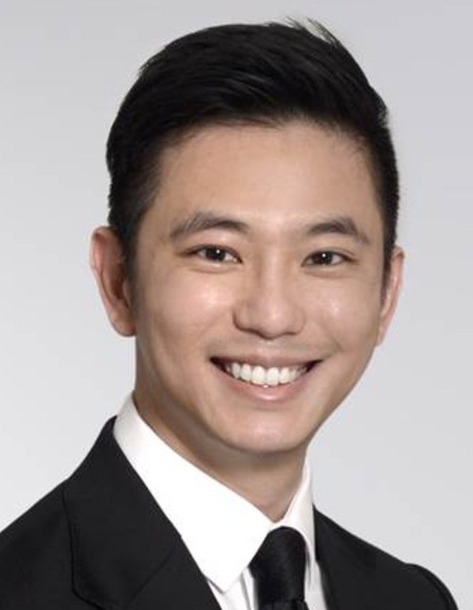 Jared Chen, 38
Drew & Napier LLC
Practicing in corporate and commercial litigation and international arbitration, Jared has handled complex contractual disputes, corporate and shareholder disputes, and employment law. He has appeared at all levels of the Singapore Courts and has had successful conduct of trials as lead counsel. Appointed as amicus curiae, he has assisted the High Court in a matter relating to the Protection of Harassment Act and has successfully acted for the Independent State of Papua New Guinea in ICSID investor-state arbitration.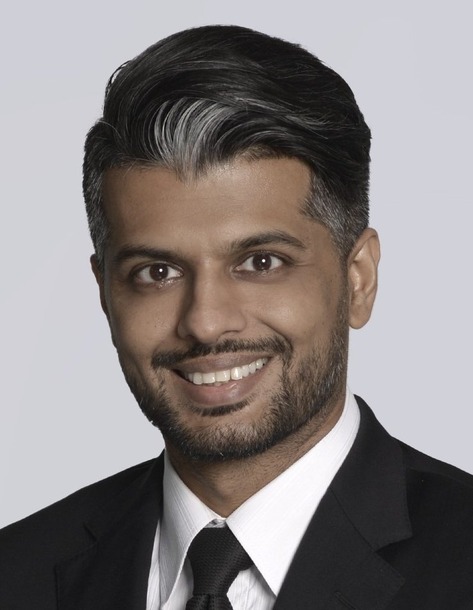 Paras Lalwani, 39
Drew & Napier LLC
As a director in Drew & Napier's acclaimed Dispute Resolution practice, Paras currently acts as an advocate and solicitor of the Supreme Court of Singapore and a certified Attorney of the State of New York. Focusing his practice on energy, digital assets, banking & finance and corporate investigations. He also handles a range of disputes relating to contracts, tort, civil fraud, trusts, tenancy, regulatory matters, information technology, and employment.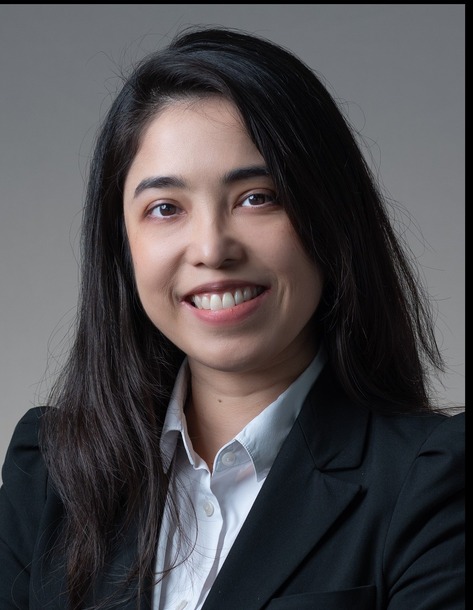 Raelene Pereira, 38
Rajah & Tann Singapore LLP
Raelene's expertise in commercial and corporate litigation with an emphasis on banking and financing disputes, and personal and corporate insolvency has exalted her from her peers since she started as a pupil in the firm back in 2008. She has been recognised as one of the world's current rising stars in restructuring and insolvency, as well as part of the next generation of influential lawyers from the praise received from both peers and clients.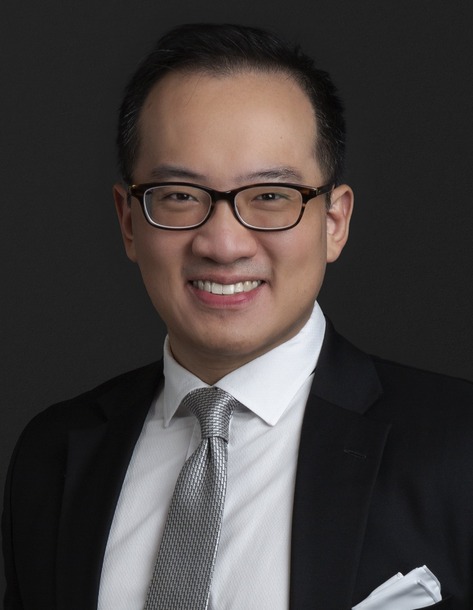 Clarence Ding, 39
Simmons & Simmons
Clarence has over a decade of experience working with the world's largest banks, asset managers, tech companies, pharmaceutical corporations and MNCs on employment and labour-related issues. As the head of the Simmons & Simmons Singapore employment practice, he is one of the pre-eminent next-generation employment law practitioners in Singapore, and a trusted advisor to both General Counsel and C-suite executives alike, where his training and background as a litigator allows him to anticipate problems before they arise.