Rajyindee Hospital
iClaim boosts Thailand's health insurance claims in 10 seconds
IT expert Piyawat Maneenual sets up a game-changing platform that allows data transfer from hospitals to insurance companies in real-time.
In just 10 seconds, iClaim has enabled data transfers between databases of hospitals and insurance providers, revolutionising how health insurance claims are done.
Piyawat Maneenual, the Head of IT at Rajyindee Hospital in southern Thailand, is the driving force behind this revolution. Healthcare Asia caught up with him on the sidelines of the recent Healthcare Information and Management Systems Society (HIMSS) 2023 event in Jakarta to get his insights.
"The platform we developed at Rajyindee Hospital, namely iClaim, is able to speed up the claims process, make it easier for patients to manage budgets from insurance providers and simplify financial processes," Piyawat said.
Essentially, this innovative platform streamlines the claims process, setting a new standard for speed and efficiency in healthcare.
"With iClaim, data can be communicated efficiently between hospitals and insurance companies in real-time in 10 seconds," he said.
How they came up with iClaim is rooted in Piyawat's belief that the measure of success for healthcare services in the future lies not only in the quality of service, but also on the efficiency in financial management and budget planning.
As Head of IT at a hospital that is also affiliated with Thonburi Healthcare Group, one of the leading private hospitals in Thailand, Piyawat emphasised that technology plays an important role in providing information and solutions in the healthcare sector.
As such, they made iClaim a platform which Thailand hospitals can interface with the application programming interfaces (API) from any insurance firm to speed up the claim process. It helps patients check the eligibility of medical benefits and health insurance claims without any upfront payment.
iClaim began to be implemented in 2021, during the COVID-19 pandemic.
"Our inspiration was to create a seamless, paperless process that would maximise patient benefits whilst reducing staff administrative work with the goal of providing clarity and transparency in healthcare costs," he said.
So far, the iClaim platform has collaborated with six insurance companies, including leading companies such as AIA and Prudential, and has begun to be implemented in hospitals in Thailand, outside of Rajyindee Hospital.
iClaim is also a project in collaboration with the Ministry of Public Health in Thailand to integrate hospital information platforms with the government insurance system.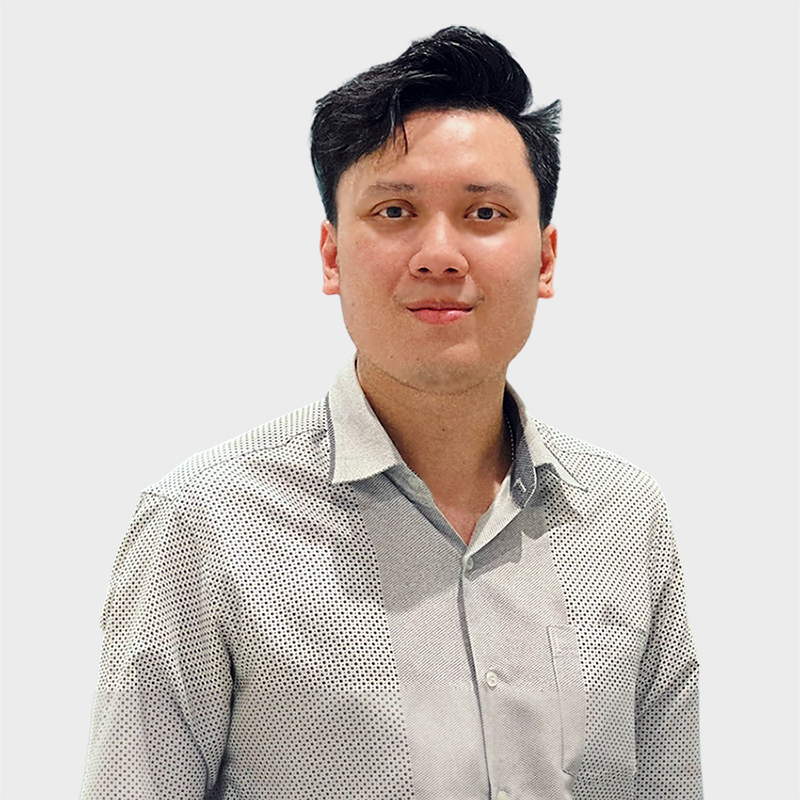 New method
Piyawat explained how the implementation of the iClaim method significantly speeds up the process, enabling patients to quickly and easily find out their maximum health out-of-pocket limits. Doing so alleviates concerns about healthcare costs.
When the patient arrives at the hospital and begins the registration process, they are normally unsure about the costs involved. But once they use their ID to register with hospital staff, the registration officer can instantly check insurance eligibility through the Hospital Information System (HIS).
Data from the HIS is connected by the iClaim platform to interact with insurance companies' APIs in Thailand. In contrast to the previous method which does not involve iClaim, HIS will send data to check permits to the insurance company, which takes a long time.
iClaim's method has simplified the claims process, making it efficient and reliable, Piyawat said.
In addition, this data will become a claim that is sent to hospital staff, for example to the outpatient finance officer, who then gives the claim or invoice to the patient. In the old method, claims were at an early stage and sent first via the HIS to the insurance company, then given to the patient.
Now, all this data transfer happens in just a seconds, he said.
Standardisation resolved
However, carrying out the data transfer process between hospitals and insurance companies was not an easy task. One of the main challenges pointed out by Piyawat is the difference in data formats between hospitals and insurance companies.
This is what iClaim came to resolve. "iClaim functions as a translator, they are in the middle between HIS and insurance companies. iClaim converts data into standard formats. This allows seamless communication and real-time data transfer," he explained.
In effect, iClaim has provided a semblance of standardisation that ensures all data can be communicated efficiently between hospitals and insurance companies.
To maintain security, Piyawat said this data is encrypted and can only be accessed with a certain code that has been determined by standard.
Win-win solution
Overall, Piyawat believes that iClaim has the potential to provide a number of benefits to Thai society, hospitals, and insurance companies.
"These benefits include reduced financial burden and increased access to health services," told Healthcare Asia.
Piyawat added that iClaim not only increases speed and efficiency, but also reduces errors in the process of submitting claims. In the end, patient satisfaction is guaranteed – which is one of the core interests of both the hospital and the insurance provider.
"For patients, this simplifies the process of accessing insurance benefits. For hospitals, it reduces costs, increases efficiency, and increases patient satisfaction. For insurance companies, this is also a benefit because it increases their utilisation. This system creates a win-win situation for all stakeholders in the health services sector," Piyawat concluded.