Eager Communications Group recognised with two wins at the Asian Telecom Awards 2022
They have received the awards for their initiative to undergo digital transformation and to introduce micro-duct technology in urban areas.
Eager Communications Group (ECG) has been awarded with both the Digital Initiative of the Year - Myanmar and the Infrastructure Initiative of the Year - Myanmar at the recently held Asian Telecom Awards 2022 for its initiative to undergo digital transformation, as well as its introduction of micro-duct technology in the country.
ECG is known for building underground fiber networks needed to facilitate business and urban telecommunications in metro areas. They have introduced mini trenching and micro-duct technology in Myanmar's urban areas, which has been a good solution in complement to the country's development stage.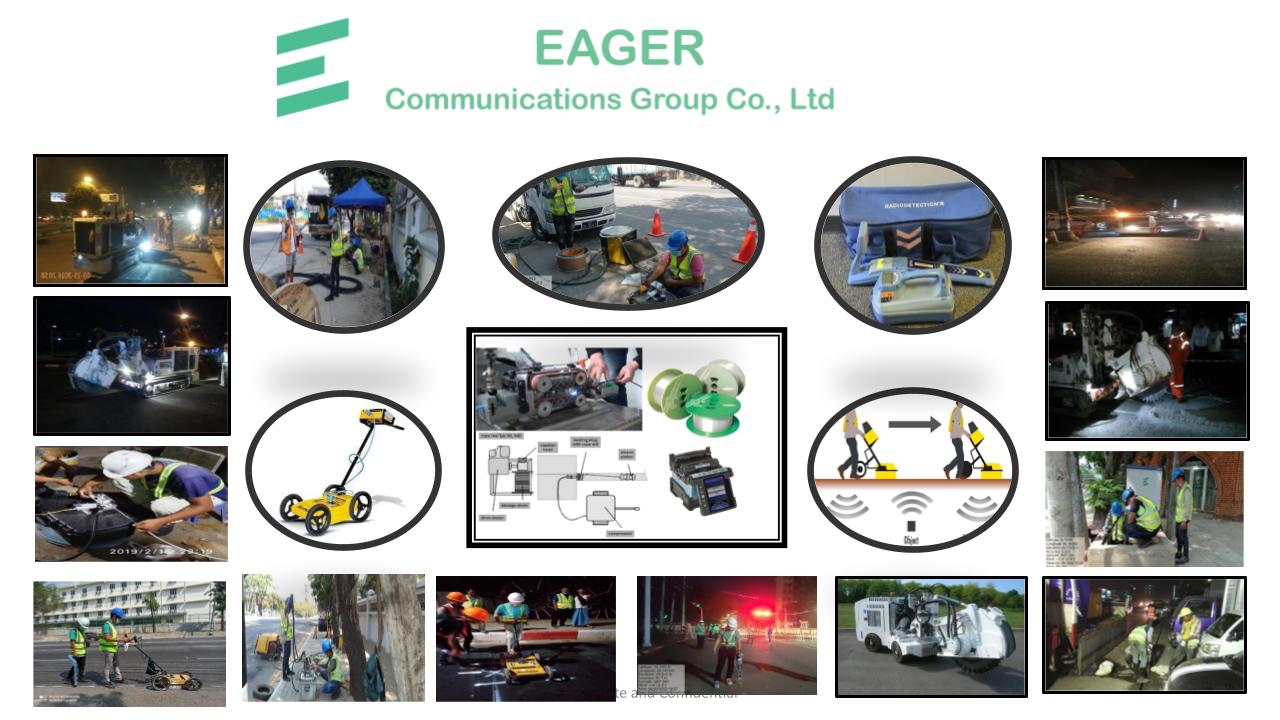 With this, the company has been able to construct, maintain, and operate network facilities, provide in any type of telecommunications service, perform poles sharing, duct laying, trenching, radio equipment installed to send/receive and route communications, traffic light communications, and lease all part of the licensee's network capacity to a Network Services Licensee or Application Services Licensee.
Being established in 2015 with less than 10 employees, ECG saw its business and manpower grow over the years. It also saw its workload increase, which resulted in mountains of paperwork, additional procedures, and check-points to ensure fluidity of the operation. This created a lot of backlogs on decision making, payments, and stuffy office space.
ECG then decided to undergo a digitalisation period since 2019 to ensure a smoother process and a more organized business. For them, it is important to migrate on a digital platform "to catch up with [the] demanding work environment. It is easier to catch up on faults and rectify on time."
Under this initiative, the company was able to upload all work from manual documents to a virtual private network, speeding up a lot of backlogs. ECG has also provided each employee with email accounts and laptops, as well as classes on basic IT knowledge.
Today, they collect attendance via fingerprints, and all overtime, leaves, and absences are submitted online. Eager has also maximised an online application to reach all employees regardless of their location.
"Eager's Digital Initiative for its company is well into two years, and we have seen amazing culture transformation and effort from each and every staff. This submission is for the whole company as a morale boost and recognition of their commitment to making Eager a better company," the company said.
Asian Telecom Awards aims to recognise the remarkable achievements of leading telecom companies, as well as groundbreaking products and solutions pioneered at the height of uncertainties.