Spaces One Raffles Place 5300 Singapore Community Desk (Photo from IWG)
Looking within is key to finding the right flex space — experts
Five out of 10 organisations in Singapore are opting for flex leases, says an IWG expert.
Flex spaces have sprouted all over Singapore, making it easier for businesses cutting down on their office footprint to look for alternatives. With a number of options at hand, what may be difficult for occupiers is choosing the right space for them.
IWG Singapore Country Manager Darren Rogers said organisations must first identify the way the organisation works and what kind of work environment is needed by the employees.
IWG, for example, has a roster of brands that cater to different ways of working like Signature, which has a high-end finish and resonates with users who want to give an "image and presence" of being a C-suite environment.
"We also have our Spaces brand which tends to be more entrepreneurial, a little bit more relaxed and what you would classify as a co-working environment," Rogers said.
Companies like Standard Chartered, for example, which may need a lot of private meeting rooms to have in-depth discussions amongst employees will likely need a clinical environment in which to work.
"One product and one type of co-working [setup] doesn't always work for every customer," Rogers stressed. "A company's accounts team won't have the same demands as the tech team."
Colliers Singapore Managing Director Bastiaan van Beijsterveldt shared a similar sentiment, underscoring how important it is for organisations to know what employees want.
"Businesses should not only look at how the office is being used today, but more importantly, how employees want to use the office tomorrow," Van Beijsterveldt said.
"It could be that today your colleagues would like to have some more informal kind of conversation points or informal meeting points; so instead of having just desks and meeting rooms in your office, you also have open spaces. But then later on, you will have more people back to the office for focus work… and want more individual desks," he said.
Since flex spaces also translate to flexible leasing terms, Van Beijsterveldt advised occupiers to look into how their landlords can agree to more flexibility.
One option for occupiers with a five-year lease term is to propose that some space be handed back over time. "It can be a win-win situation because the landlord will retain you as a tenant and they can have space that can go back into the market to lease out again so they won't lose the client," he explained.
With environmental, social, and corporate governance (ESG) being a big topic in Singapore, Van Beijsterveldt said occupiers must look into sustainability credentials of the space providers.
Rogers said IWG also chooses landlord-partners whose buildings have received Green Mark Certification. An example of this is IWG's Regus Centre at 61 Robinson Road, which has received a Green Mark Platinum certification.
"Using flex and the recyclability and the reusability of the same space helps organisations reduce that footprint from their long term leasing strategy as well," the IWG executive said.
Demand drivers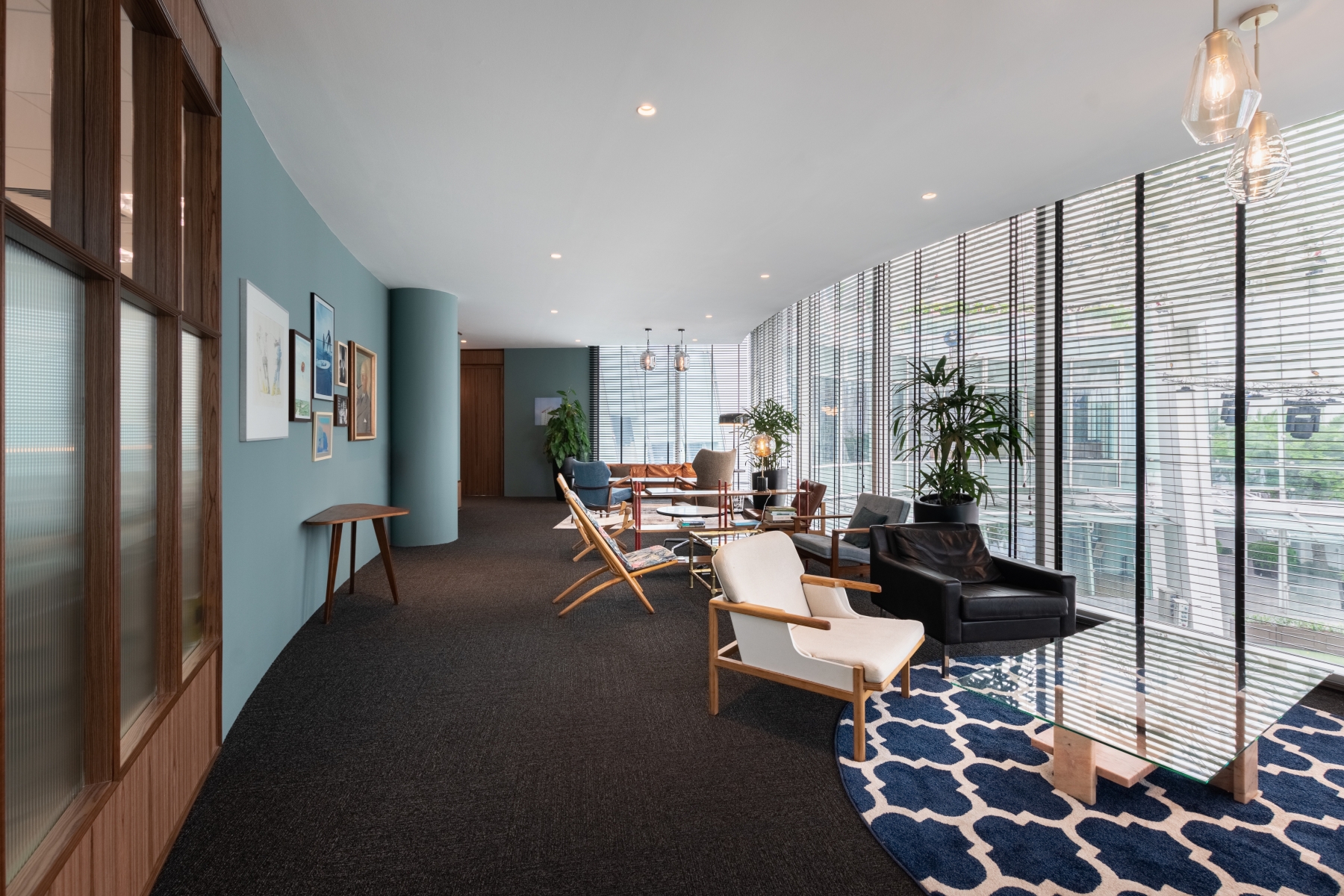 Companies' shift from traditional long-term leases to flex leases are driven by a lot of factors, including the uncertainty of where hybrid work is going.
"Certain occupiers, prefer not making decisions right now that have a longer-term impact because they don't necessarily know how the office will be used in three years' time or how the business' growth will be over the next three years," Van Beijsterveldt said.
In Rogers' view, many organisations are shifting to flex spaces to reduce facility spending.
"Sixty-five percent of all CFOs (Chief Financial Officers) are looking to achieve at least 10% cost savings which they can do through resizing, remodelling their existing portfolio and existing office space," he said.
"We also found about 50% of businesses are already reducing and opting for shorter term
leases, as well, which naturally brings you into the realms of looking at hybrid and flexible solutions," he added.
Rogers underscored that there's an "absolute incessant demand from business to have flex as part of their core strategies."
Citing data from JLL, IWG has realised how flexible workspaces will account for 46% of a business' portfolio estate by 2025 from the current 30%.
For developers and hybrid solution providers to attract more occupiers, Van Beijsterveldt said they must give more flexibility to occupiers like giving more services in the office space they are leasing. An example of this, he said, is GuocoLand Midtown, which has an inhouse network hub. Instead of its tenants having to build larger meeting or training rooms in their space or having to go out to a hotel when they have some gatherings, they can use the network hub within the building.
"Traditionally, landlords would think that if they do that, the tenants will actually lease less space. Yes, that's true but in return, it also attracts more tenants," he added.